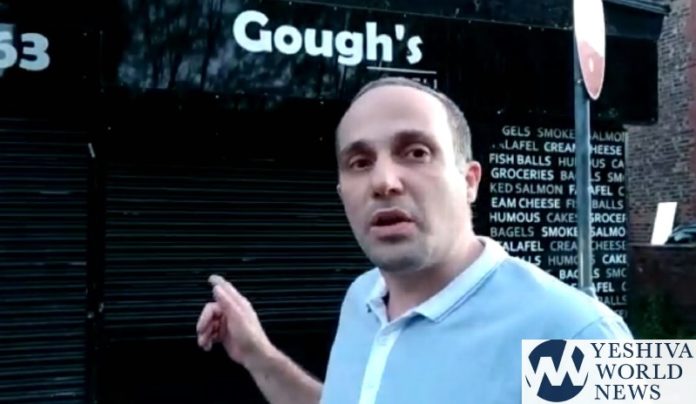 Reporter for Bichadrei Chareidim Yanki Farber was at Gough Deli in Manchester on Wednesday and recorded the attached video.
As YWN had reported, Gough Deli in Manchester had its Hechsher pulled on Monday due to allegations of non-Kosher meat seen in the establishment. On Tuesday morning, shock spread through the community when word spread that the owner of the establishment was found dead. Police are investigating the circumstances.
The man owned another store in Liverpool that also had its Hechsher pulled.
(YWN World Headquarters – NYC)