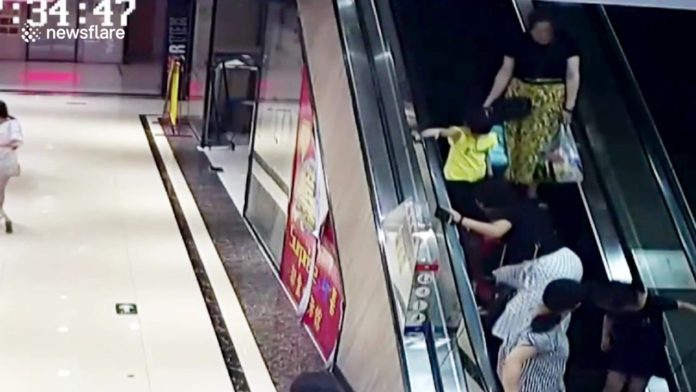 Firefighters saved a two-year-old boy who got his right arm stuck in an escalator in a Chinese mall in central China's Yuanjiang City, Hunan province on July 5.
A passer-by rushed to press the button to stop the escalator before the child reached the bottom.
Firefighters managed to tear down the escalator and expanded the gap to free the boy's arm.