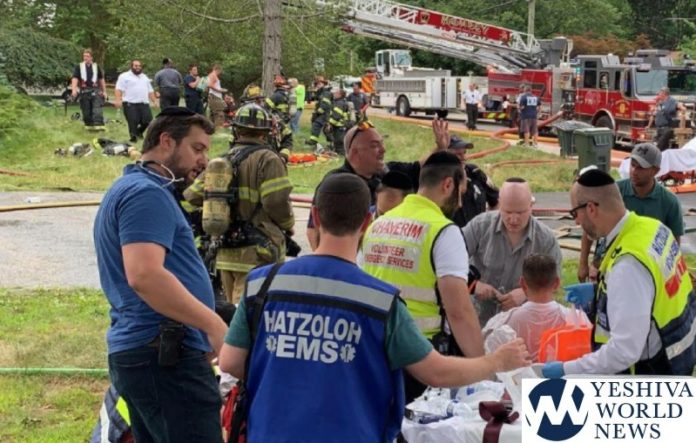 A fire ripped through a Jewish-owned home in the Forshay section of Monsey, Wednesday afternoon.
The fire started just after 12:21PM, at the home located at 46 Forshay Road.
Multiple fire departments were on the scene battling the blaze.
There did not appear to be anyone at home at the time of the fire, and there were no injuries to any occupants.
Rockland Hatzolah was on the scene along with Rockland Chaveirim, and a few firefighters were being treated for heat exhaustion.
Videos on social media (see below) were questioning why news choppers were on the scene before the fire department.
Another video on WhatsApp was questioning why it took 19 minutes for a second "tanker truck" to arrive at the scene.
A fire investigator was requested to the scene to determine the cause of the blaze.
One tenant in the basement of this home is a handicapped individual who lives with his aide. He lost everything. A Chesed Fund has been launched to help him purchase what he needs. His medical expenses are very high, and had no renters insurance.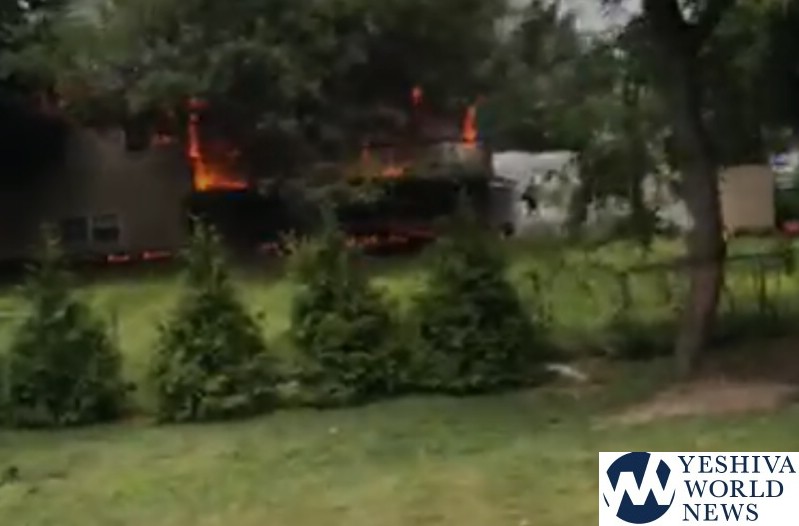 (YWN World Headquarters – NYC)