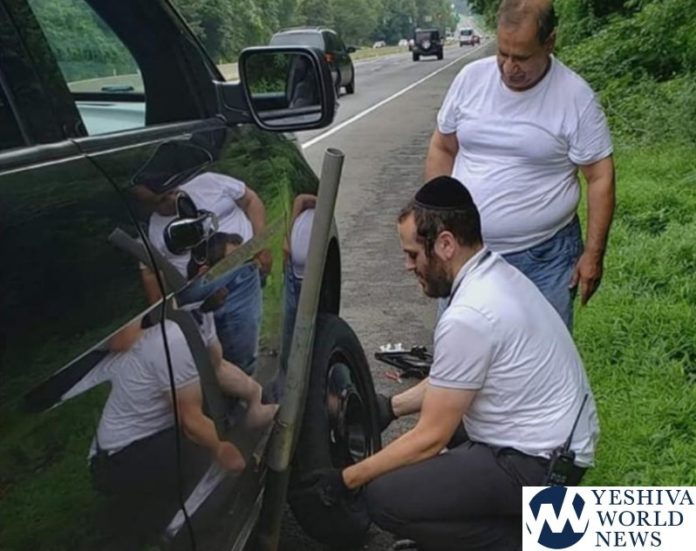 This photo was published on a well-known local Facebook Page in Sullivan County on Sunday. Seen in the photo is a Hasidic man, changing the tire of a man he never met before.
The photo was published on this particular Facebook page – which has a long history of the most vile comments about Jews – to highlight that all Jews are "not so bad".
As was expected, despite this being pointed out, many people on this page refused to acknowledged this mans good deed. But YWN will. He made a Kiddush Hashem!
YWN has learned that he is a member of Rockland Chaveirim and this is on the Palisades Parkway near Exit 8.
PLEASE NOTE: If you do not already follow YWN on WhatsApp status, you should join the more than 25,000 that already do and never miss a story again! Click this link – or send a message to 1-888-4-YW-NEWS (888-499-6397) – to see our status posts.
(YWN World Headquarters – NYC)