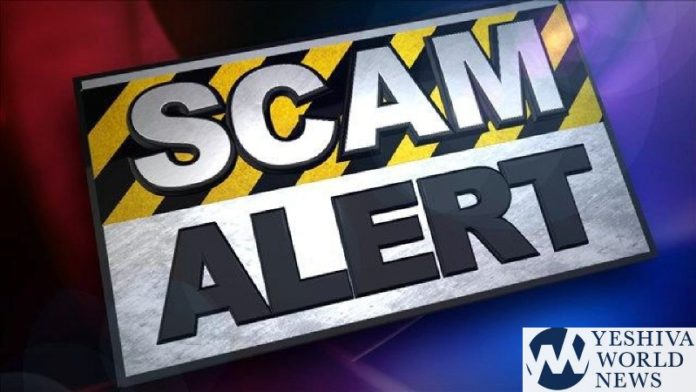 YWN has published dozens of warnings and articles over the years, yet there are still people that fall victim to the same types of scams. Just in the past two weeks, many people in the Jewish community have been victims of scams.
The scams have prompted Shomrim as well as former Assemblyman Dov Hikind to issue public alerts.
In one recent scam, the Boro Park Shomrim received a call on their hotline from a woman saying her husband is in the process of being scammed in Midtown Manhattan. Shomrim quickly alerted members in all neighborhoods, and members responded and found the victim – literally – as he was about to wire nearly $3,000 in cash (see attached photo) using Western Union. Thankfully, much grief for this victim was saved.
Unfortunately, there have been quite a few cases where the victims have in fact wired thousands of dollars (in each case) to scamsters operating overseas.
Williamsburg Shomrim released a message in Yiddish describing the scams:
Flatbush Shomrim released a message in English describing the scams:
There are many different types of scams, but they all demand one this: Wiring money through Western Union or other money-transferring services.
Former Assemblyman Dov Hikind says that a Brooklyn man says he received a terrifying threat from a stranger, threatening to kill him and his family if he didn't hand over money. It began with a quick and eerie phone call from an anonymous person asking for money; then things quickly escalated. The man, who hid his face in fear during a press conference, says last week he got text messages with pictures of blood soaked and mangled people.
Along with those horrifying visuals, he received a demand for cash plus a list of his family members, his address, and a threat they'd be kill.
*****PLEASE NOTE: Make sure you are one of the more than 20,000 that signed up to YWN WhatsApp Status to receive news in live time. Click this link – or send a message to 1-888-4-YW-NEWS (888-499-6397) – to see our status posts*****
Police sources say this type of message is common and was likely sent to many people. It's often simply a method of intimidation, with scammers building personal profiles on victims from their social media pages to craft a convincing threat.
PSA: 'DEATH-THREAT' EXTORTION SCAM – this man received texts w/ gruesome images along with his name, names of his family members & their address along with a message that threatened to murder him if he didn't pay up!

If u or anyone u know received similar msgs pls contact NYPD pic.twitter.com/6OVEY8aiQr

— Dov Hikind (@HikindDov) August 14, 2019
Another scam the FBI warns about are called "virtual kidnappings", where the victim is told that your child has been abducted.
In one example YWN is aware about, a woman received a phone call from a con artist claiming to be a paramedic who is treating a young man. She gave him all the information he said he needed to identify the victim as her brother, including his name, the kind of car he drove, and the name and number of her father.
Then he used that information to turn around and call their father, claiming to have kidnapped the young man, and demanding money.
The father called his son's cell phone, and learned he was safe.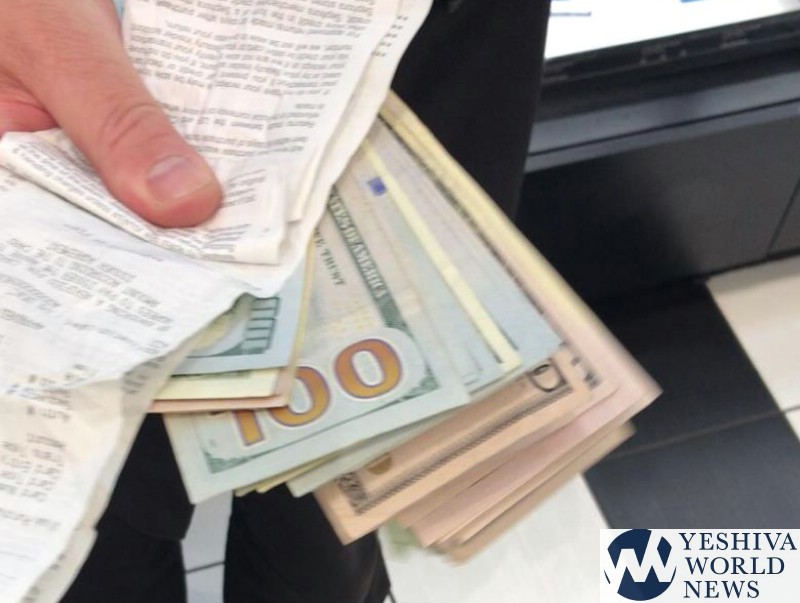 Another popular scam is the IRS Tax scam. This is when victims receive calls from persons claiming that they or a family member owe money for unpaid taxes. In these cases individuals are contacted by scammers claiming that they are federal employees and that the individual called owes money. These victims are told they can avoid arrest, foreclosure or suspension/termination of services if they make payment.
Scammers make it seem real as they may be able to recite the last four digits of a victim's Social Security Number, and scammers "spoof" the IRS toll-free number on caller ID to make it appear that it's the IRS calling.
Recently, a new scam was used where individuals contacting the public on Long Island, identifying themselves as the New York State Police and requesting personal information. The number the individuals are calling from shows on caller ID as that of a State Police station, although the calls are not originating from the station.
Please share this article with friends and family to ensure that there are no further victims to these professional scam artists.
(YWN World Headquarters – NYC)