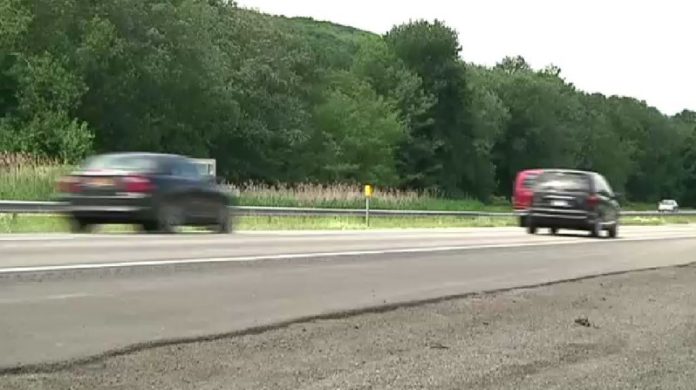 At least one camp has decided to cancel "Visiting Day" this Sunday, following YWN reports of a traffic nightmare this weekend heading to the Catskills, as it is the 50th anniversary of the Woodstock Festival at Bethel Woods. Additionally, it is also Shabbos Nachamu as well as "Visiting Day Sunday".
Camp Rayim sent the following email to all parents of campers notifying them of the cancellation.
"It has been brought to our attention by the NY State Police, Hatzoloh, and OEM that from this Thursday through Sunday there will be nightmare travelling conditions around the Catskills area, especially Rt 17 because of the Woodstock Anniversary this coming weekend.
After much deliberation and discussion, we have decided that in the best interests of our parents and campers, to cancel Visiting Day this Sunday."
*****PLEASE NOTE: Make sure you are one of the more than 20,000 that signed up to YWN WhatsApp Status to receive news in live time. Click this link – or send a message to 1-888-4-YW-NEWS (888-499-6397) – to see our status posts*****
The New York State Police is expecting unusually long traffic delays in Sullivan County coinciding with the 50th anniversary of the Woodstock Festival at Bethel Woods. Traffic will heavy on Rt-17 and Rt-17b beginning Thursday August 15 through Sunday August 18.
Traffic is expected to be particularly heavy on ST-17 westbound between the New York State Thruway tolls in Harriman and exit 104 onto ST-17b in Monticello. Peak traffic for westbound lanes is anticipated between the hours of 1:00pm and 7:00pm and eastbound between the hours of 11:00pm and 2:00am. Motorists are encouraged to make alternate travel plans and avoid unnecessary travel during these hours on all four days of this anniversary concert weekend.
Additionally, heavy traffic at ST-17 exit 104 westbound may necessitate detours being put into place and motorists should be aware of alternate routes to camps and plan for these detours and heavy traffic accordingly.
Rabbi Abe Friedman, Special Assistant to the Sullivan County Sheriff encourages people to leave the city to upstate early Thursday afternoon and to avoid unnecessary traveling on the 17B.
(YWN World Headquarters – NYC)