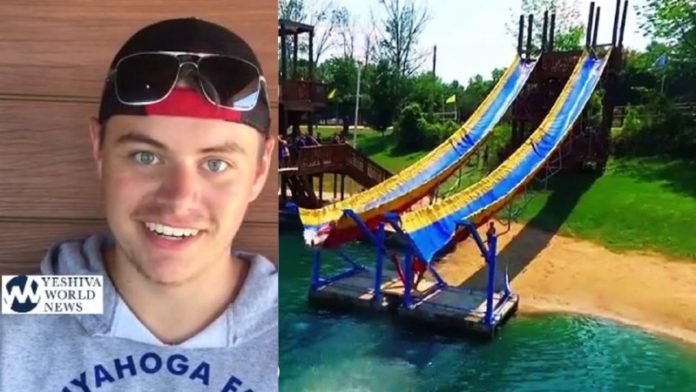 On Monday, Camp Ruach Cleveland (CRC) rented out Clay's Water Resort in Ohio.
The weather was great, and a fun time was had by all.
While the camp was packing up and loading the boys onto the buses to head home, the head lifeguard remarked to a staff member that they look forward each year to the group coming to the water park.
He said there are no groups of similar ages who behave so nicely, are so well mannered and follow directions.
He was asked if he would mind saying that for the camera, which he obliged, and the video is published below:
*****PLEASE NOTE – YWN IS GIVING AWAY $5,000 CASH – JUST SIGN UP TO FOLLOW YWN WHATSAPP STATUS AND GET THE DETAILS!***** Make sure you are one of the more than 20,000 that signed up to YWN WhatsApp Status to receive news in live time. Click this link – or send a message to 1-888-4-YW-NEWS (888-499-6397) – to see our status posts*****
*****PLEASE NOTE – YWN IS GIVING AWAY $5,000 CASH – JUST SIGN UP TO FOLLOW YWN WHATSAPP STATUS AND GET THE DETAILS!***** Make sure you are one of the more than 20,000 that signed up to YWN WhatsApp Status to receive news in live time. Click this link – or send a message to 1-888-4-YW-NEWS (888-499-6397) – to see our status posts*****
(YWN World Headquarters – NYC)