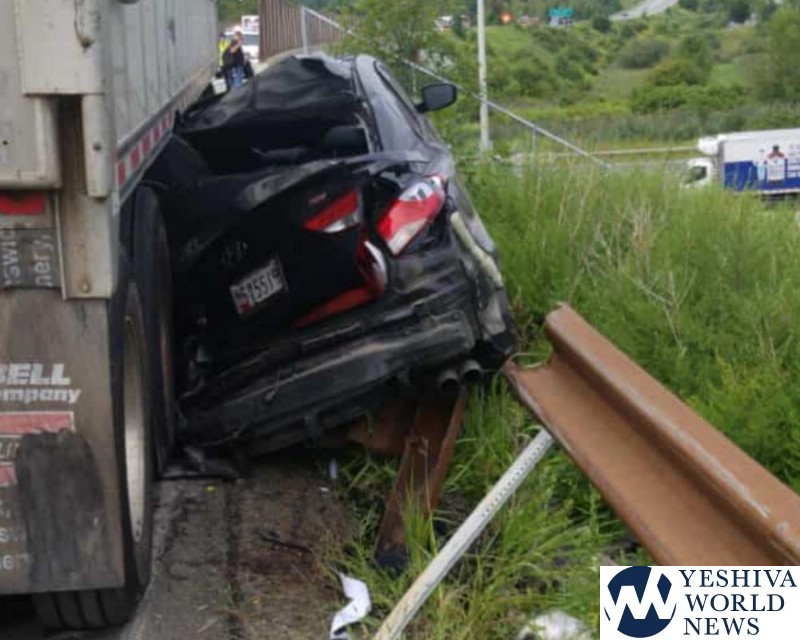 A serious crash resulted in only minor injuries on Route 6, Friday afternoon.
The crash happened just after 12:00PM on Route 6 heading Upstate – just before NY 17.
A tractor-trailer slammed into a at least 3 vehicles, overturning one, crushing another into a guardrail, and rear-ending a third one.
Kiryas Joel Hatzolah was on the scene along with Public Safety Director Moses Witriol.
Around 6 patients were transported to local hospitals, all of them in stable condition.
*****PLEASE NOTE – YWN IS GIVING AWAY $5,000 CASH – JUST SIGN UP TO FOLLOW YWN WHATSAPP STATUS AND GET THE DETAILS!***** Make sure you are one of the more than 20,000 that signed up to YWN WhatsApp Status to receive news in live time. Click this link – or send a message to 1-888-4-YW-NEWS (888-499-6397) – to see our status posts*****