An elderly woman slammed into two buildings as she attempted to park at the NPGS Supermarket on Main Street, Wednesday morning.
According to TLS, it happened at around 9:00AM, when for reason unknown, heer vehicle backed into the laundromat, and then the NPGS building.
Thankfully, no one on the sidewalk was hurt, and the driver only suffered minor injuries.
Police were investigating what caused the crash.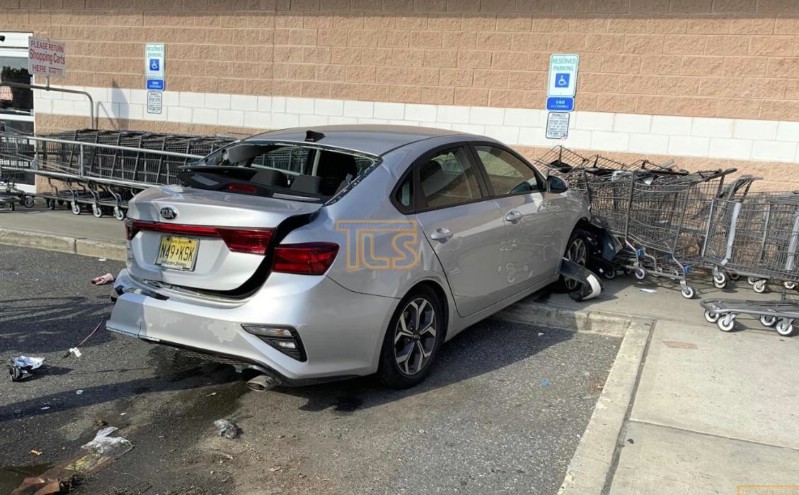 (YWN World Headquarters – NYC)