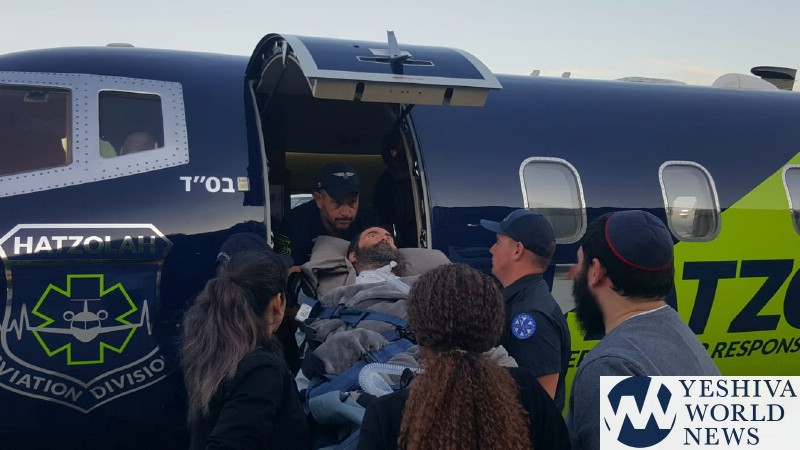 Rabbi Yitzy Hurwitz, the tzadik from California, has been suffering with ALS for years. He has been a source of inspiration to thousands despite his tremendous challenges.
Tall and trim, with broad shoulders and a wide smile, Yitzy Hurwitz, the 42 year-old Chabad rabbi, was nursing big plans for his community in Temecula when he began having trouble speaking. It took months of tests to rule out other possibilities before a diagnosis of ALS was confirmed. Also known as Lou Gherig's disease, ALS is a progressive neurodegenerative disease that affects nerve cells in the brain and the spinal cord.
On Wednesday morning, a Hatzolah Air flight departed California, headed to NYC where Rabbi Hurwitz will be making his first visit in more than 6 years.
He will be celebrating the Bar Mitzvah of his youngest child, as well as visiting the Kever of the Lubavitcher Rebbe ZATZAL and will Daven in Chabad Headquarters, at 770 Eastern Parkway.
*****SIGN UP NOW —- GET YOUR NEWS IN RECORD TIME***** Make sure you are one of the more than 22,000 that signed up to YWN WhatsApp Status to receive news in live time. Click this link – or send a message to 1-888-4-YW-NEWS (888-499-6397) – to see our status posts*****
The Hatzolah Air flight crew spoke to YWN briefly from the air, and said they were simply overcome with emotion as they loaded Rabbi Hurwitz onto the flight.
Rabbi Hurwitz wrote the following on his blog a few days ago:
Dear friends,
With Hashem's help, I will be taking a trip to NY next week with my family, from Wednesday September 4th to Wednesday September 11th. If you would like to visit, please text or whatsapp (917)634-0706 or email rabbi@chabadwestvillage.com<
This is a big undertaking for my wife, family, friends, Hatzolah and the Hurwitz family fund. I am grateful to them for making this trip possible, I don't know when I will be able to do it again.
If you would like to help, please give to hurwitzfamilyfund.com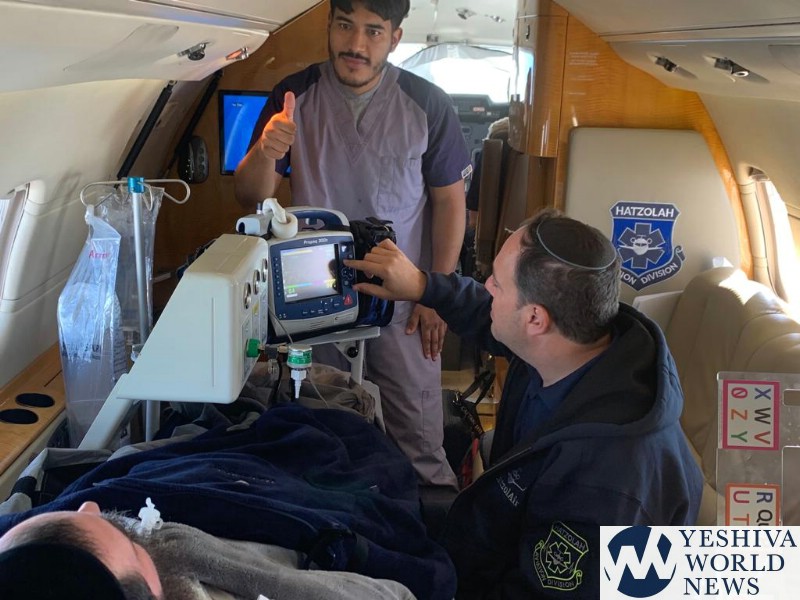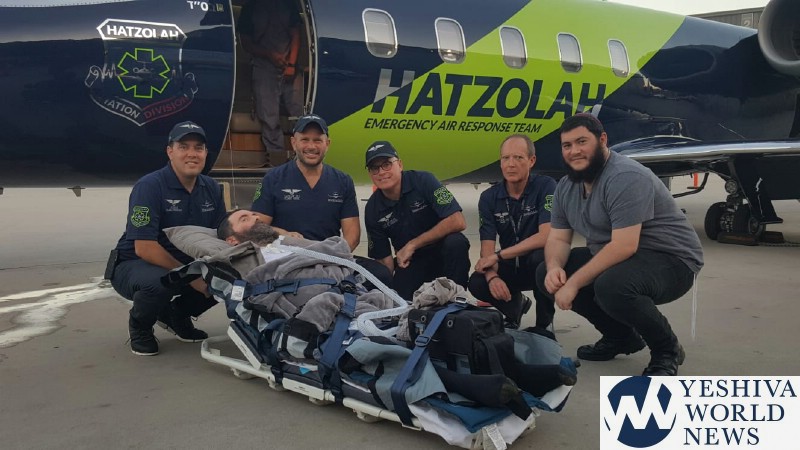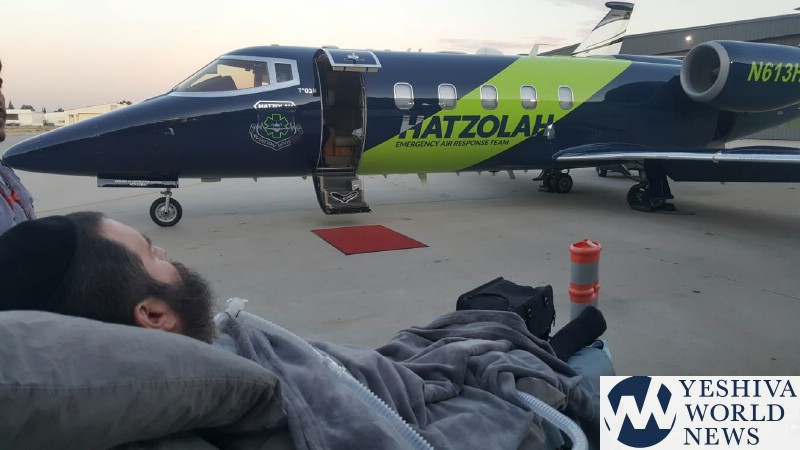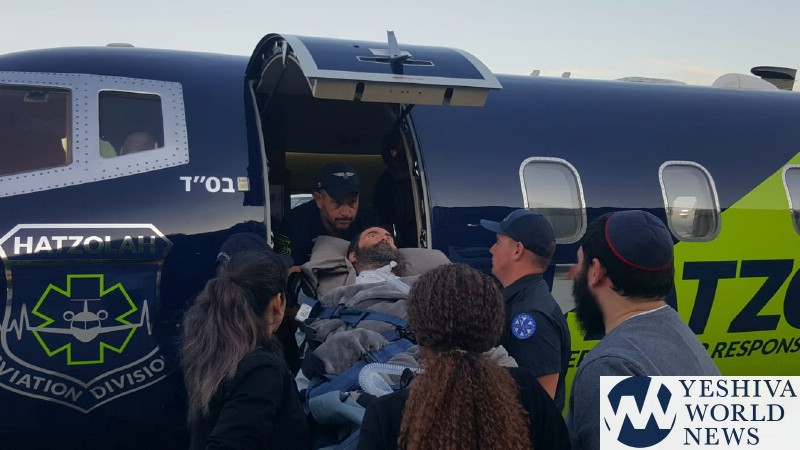 (YWN World Headquarters – NYC)