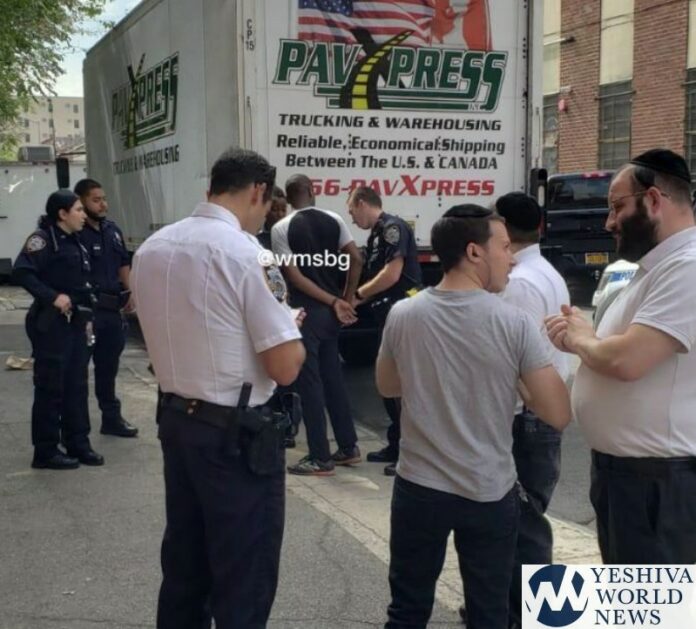 A man was arrested after he choked a Williamsburg Shomrim on Monday morning.
It happened on Warsoff Place near Flushing and Park Avenues at around 11:25AM.
The incident surrounded a dispute regarding a parking issue. While the Shomrim member was talking to the truck driver (suspect), the man suddenly grabbed the Shomrim member, choking him.
He eventually let him free, and he called for assistance.
The NYPD along with assistance from Shomrim apprehended the man. He was taken into custody.
Charges are pending.
*****SIGN UP NOW —- GET YOUR NEWS IN RECORD TIME***** Make sure you are one of the more than 22,000 that signed up to YWN WhatsApp Status to receive news in live time. Click this link – or send a message to 1-888-4-YW-NEWS (888-499-6397) – to see our status posts*****
(YWN World Headquarters – NYC)