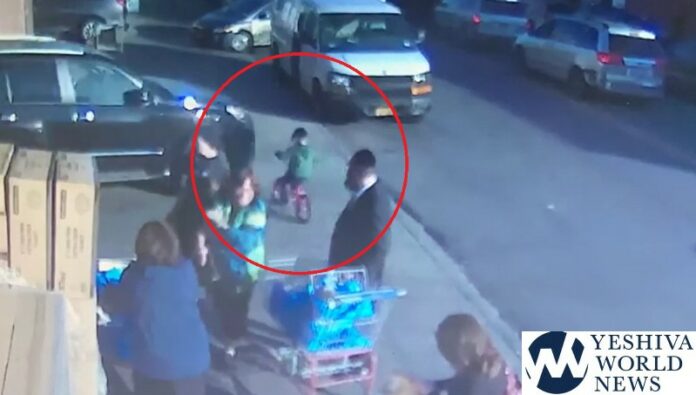 Thankfully, the child in the attached video was not injured, but it sure is a heart-stopping moment to watch.
This reportedly happened at the KRM Supermarket on 39th Street in Boro Park.
The viewer will see a car exiting the valet parking garage, when suddenly, a child barrels down the sidewalk on a bicycle, striking the side of the car. The bike nearly gets pinned underneath, but the child Bichasdei Hashem walks away unharmed.
It should be noted that the child was not wearing a helmet during this frightening ordeal.
*****SIGN UP NOW —- GET YOUR NEWS IN RECORD TIME***** Make sure you are one of the more than 22,000 that signed up to YWN WhatsApp Status to receive news in live time. Click this link – or send a message to 1-888-4-YW-NEWS (888-499-6397) – to see our status posts*****
(YWN World Headquarters – NYC)