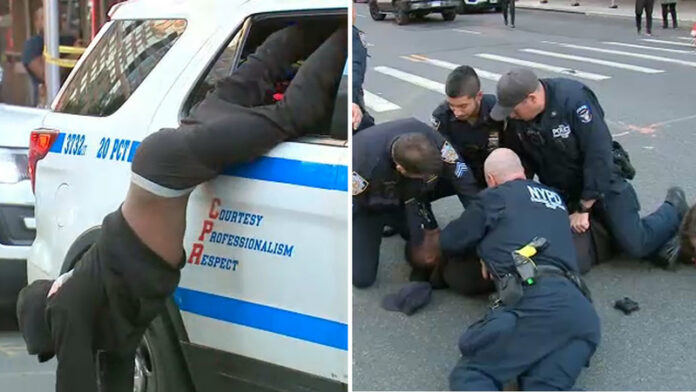 Wild video from the Upper West Side shows a man escaping the back of an NYPD patrol car after some sort of shooting — then getting tackled by several officers in the middle of an intersection.
A chaotic scene broke out while police were on the scene after a person was shot on the Upper West Side of Manhattan.
The incident was reported Monday outside the Amsterdam Houses on West 63rd Street just after 4 p.m.
Officials say 27-year-old Joshua Wiley was shot at the location, but was taken to the hospital and is expected to survive.
During the course of the investigation, a number of people were taken into custody.
Raymond Johnson, 28, somehow escaped from the back of a police car while in handcuffs, but was soon stopped in the middle of the intersection and tackled to the ground by multiple officers.
(YWN World Headquarters – NYC)