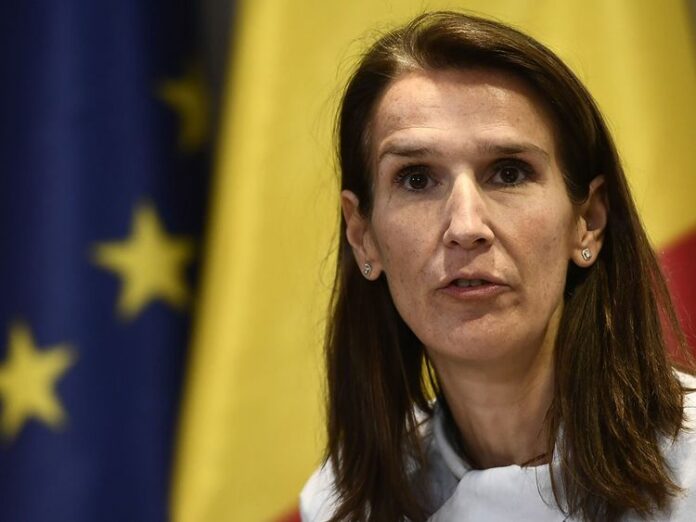 Sophie Wilmes became the first female and first Jewish prime minister of Belgium when she entered office on Sunday.
Wilmes, who is a center-right liberal from Belgium's French-speaking community, is taking over a caretaker government from Charles Michel, whose Cabinet dissolved last year. Wilmes will oversee negotiations to form a coalition for an acting government, an often lengthy process for Belgium, which in 2010-11 went 541 days without a government – a world record.
Wilmes was born in Brussels to an Ashkenazi Jewish mother who lost relatives in the Holocaust, according to a JTA report. Wilmes' father Phillipe, who is a lecturer at Catholic University of Louvain, is not Jewish.
Philippe Markiewicz, the president of the Consistoire organization of Belgian Jewry, told JTA: "She hid her Jewish identity, though it seems to be a private detail from her biography and not something connected to any policy-making aspect."
Wilmes is married to Christopher Stone, who is from Australia, and they have four children.
*****SIGN UP NOW —- GET YOUR NEWS IN RECORD TIME***** Make sure you are one of the more than 22,000 that signed up to YWN WhatsApp Status to receive news in live time. Click this link – or send a message to 1-888-4-YW-NEWS (888-499-6397) – to see our status posts*****
(YWN Israel Desk – Jerusalem)