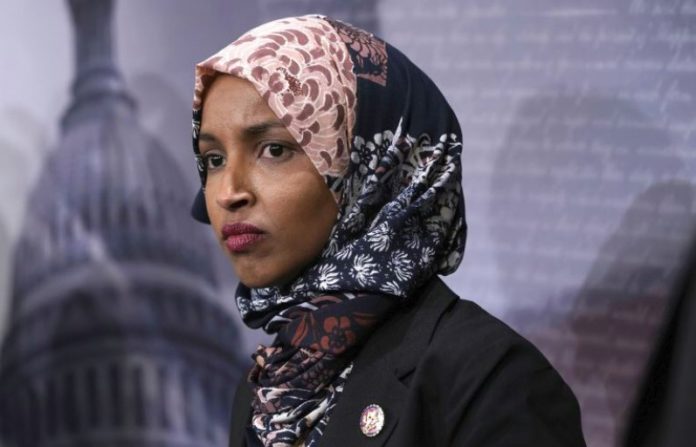 A Tweet on Saturday by anti-Semite U.S. Rep. Ilhan Omar, D-Minn., has revived accusations of anti-Semitism against the freshman congresswoman and member of the far-left "Squad."
Early Saturday afternoon, Omar reacted to a news report that said businessman Leon Cooperman had decided to back billionaire Michael Bloomberg for president. Both men are billionaires and Jewish.
"I wonder why?" came Omar's response, which included a "thinking" emoji.
The remark, posted ahead of Omar's scheduled appearance at a CAIR (Council of American Islamic Relations) event in Washington, also drew a response from tennis legend Martina Navratilova, who accused Omar of "assigning labels."
I wonder why? 🤔 https://t.co/fc2wx26oTA

— Ilhan Omar (@IlhanMN) November 9, 2019
Omar's defenders, however, claimed that charges of anti-Semitism against her were overblown, and that Omar's critics were "obsessed with every word Ilhan says or tweets."
Of course anti-Semite Linda Sarsour came to her defense:
"Oh for God's sake, stop this ridiculousness," wrote Linda Sarsour, a Palestinian-American activist and former leader of The Women's March, who herself has been accused of anti-Semitism. "This obsession with every word Ilhan says or tweets is tired and it's getting old."
Omar's tweet came as she was preparing to address CAIR at the group's annual gala in Washington. It was at a CAIR event in March that Omar made her much criticized "some people did something" remark about the terror attacks of Sept. 11, the New York Post reported.