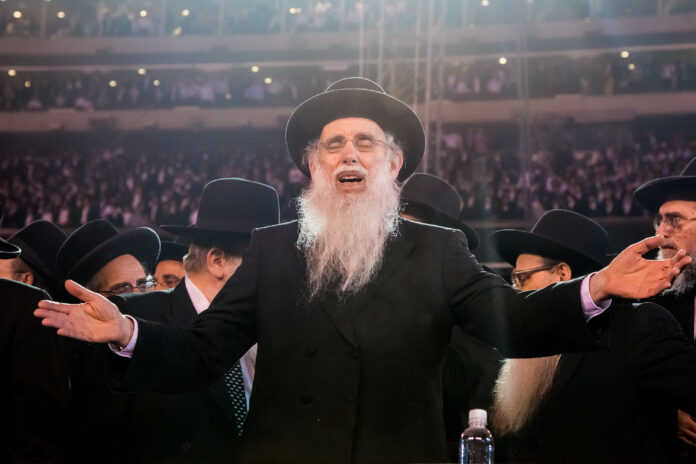 Today, the 4th of Kislev is just one month away from the most monumental event in our times, The SIyum, to be held at MetLife Stadium on the 4th of Teves, Wednesday, January 1, 2020.
As the great Ponovitz Rosh Yeshiva, Rav Berel Povarsky said this past Motzei Shabbos, "There would not have been ma'amad Har Sinai if even one Yid was missing." The Siyum too needs everyone to be there – to be a part of the celebration of Torah and to be part of history.
There are just a small number of seats still available at MetLife Stadium, and they won't last for long. Don't miss out on your place in history, together with 90,000 yidden, with nearly 1 million around the world participating. Don't miss out on this opportunity of a lifetime.
Reserve your seat now before it's too late. CLICK HERE or go to TheSiyum.org.