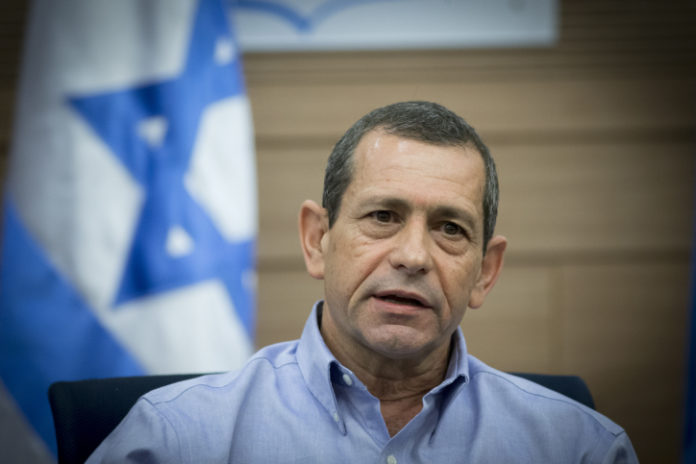 Shin Bet Chief Nadav Argaman appeared before members of the Knesset Foreign Affairs & Defense Committee to brief them on events towards the end of the Gregorian year. Argaman spoke of the deceptive calm that exists and in fact, the situation in the PA (Palestinian Authority) and Gaza is quite the opposite, as Hamas is working hard to perpetrate quality terror attacks in areas of Yehuda and Shomron. Argaman stressed the lack of stability that exists, adding the situation has worsened following the recent US declaration recognizing Jerusalem as Israel's capital.
He told committee members that in the past year, the Shin Bet prevented 400 significant terror attacks including 13 suicide bombing attacks, 8 kidnappings, and 94 other attacks in which the terrorists did not expect to return alive, but did not blow himself up as with a bomb belt. He explained this would include massive shooting attacks or vehicular ramming, in which the terrorists were ready, willing and expecting to be killed. An additional 1,100 potential attacks by lone wolf terrorists were prevented.
There were 54 attacks in 2017 as compared with 108 in the previous year.
(YWN – Israel Desk, Jerusalem)