(PHOTOS IN EXTENDED ARTICLE)
On Tuesday evening, at the MDA Tiveria station, the 500th MDA Medi-Cycle was inaugurated. A festive ceremony was held in honor of 14 additional Medi-Cycles granted to MDA volunteers who serve as EMTs and paramedics and have gone through a special training to ride motorcycles. The newly inaugurated Medi-Cycles will be deployed in Northern Israel, in central cities – Tiveria, Tzefas and Kiryat Shmona as well as peripheral areas – the Hermon region, the Golan Heights, the Galil, Mrar and the Jordan Valley. Today, 30 MDA Medi-Cycles operate in the MDA Jordan Region.
MDA's Medi-Cycle Unit established in 2005 consists of over 500 motorcycles. These are Intensive Care motorcycles carrying advanced medical equipment and are operated by EMTs and paramedics who volunteer with MDA. MDA's First Responders of the Medi-Cycle Unit are called to emergencies simultaneously with the dispatching of ambulances and mobile intensive care units teams, to provide lifesaving medical treatment. By the end of 2018, the MDA Medi-Cycle Unit will consist of roughly 700 Medi-Cycles.
The 500th Medi-Cycle, a Suzuki V-Strom 650, was granted to MDA volunteer and Senior EMT, Dudu Berger, supervisor of MDA's Medi-Cycle unit in the Jordan Region. Dudu invests in the riders of the region and as a First Responder, arrives at dozens of emergencies each month, at all hours of the day: "I am excited to receive the 500th MDA Medi-Cycle and am certain that it will enable me to reach patients and provide the preliminary treatment that would save their lives."
Hilik Moyal, Head of the MDA Medi-Cycle Unit: "I am excited to inaugurate the 500th Medi-Cycle today. MDA's Medi-Cycle unit established 2013 years ago has grown and transformed significantly, in terms of the models of motorcycles, the medical equipment, the protective gear and special trainings we provide to volunteers. The purpose of the unit is to shorten response times of MDA teams and provide medical treatment prior to the arrival of an ambulance team."
Acting Manager of the MDA Jordan Region, Oren Avitan: "We've been privileged to have the 500th Medi-Cycle of MDA, Israel's National Rescue Organization, save lives in the Jordan Region. In the region, there are many remote residential areas far from cities and hospitals, and we constantly operate to strengthen the periphery in terms of emergency medicine services. The 14 new Medi-Cycles joining dozens of others currently operating in the region, will cut emergency response times and enable MDA teams to save lives. I commend the EMTs and paramedics who will receive the new Medi-Cycles. We will continue to operate for the benefit of residents in the region."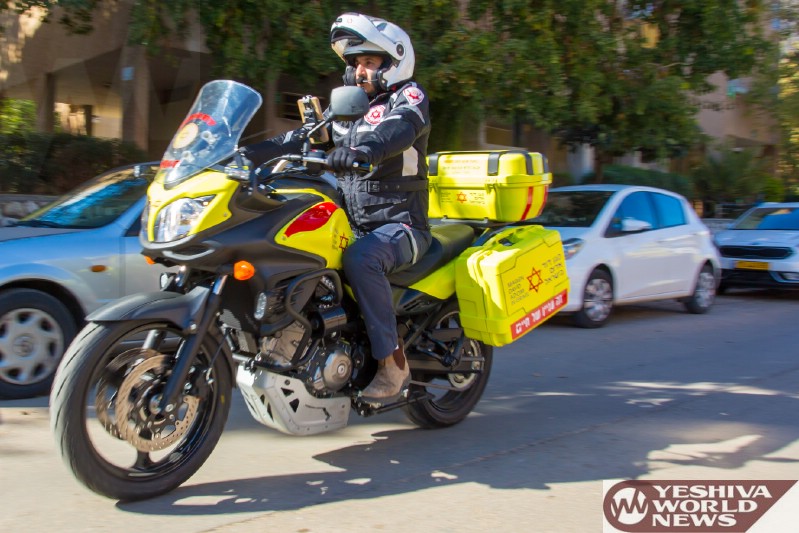 (YWN – Israel Desk, Jerusalem)