(PHOTOS IN EXTENDED ARTICLE)
As of the afternoon hours of Tuesday, 7 Shevat, the ship Diana is still stranded in sea sand about 150 meters offshore, north of Kiryat Yam.
On Friday afternoon, the ship carrying the flag of Antigua-Barbuda was drifted to the shore due to a malfunction in the engine. The Shipping and Ports Authority is managing the event in full coordination with the National Environmental Protection Unit of the Ministry of Environmental Protection.
A short time ago, a leak of grease from the back of the ship was discovered at a volume of about 100 liters, which was sealed immediately when it was discovered. The ship's owner was instructed to take care of the oil stain. In view of the stormy sea situation, it cannot be treated at sea, but only if and when it lands on the coast, in the Kiryat Yam area.
The owners of the ship, a German company called Kohl's, began planning operations to rescue the ship – a complex engineering operation, estimated to be about two weeks.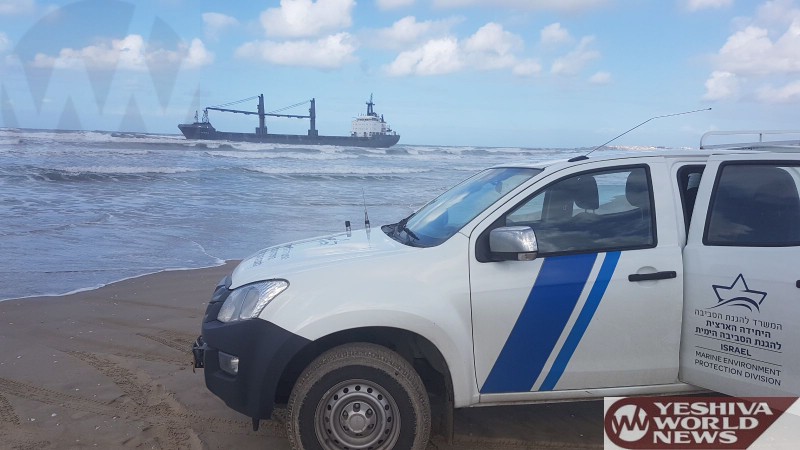 (YWN – Israel Desk, Jerusalem/Photo Credit: Fred Erzwan, Ministry of Environmental Protection)