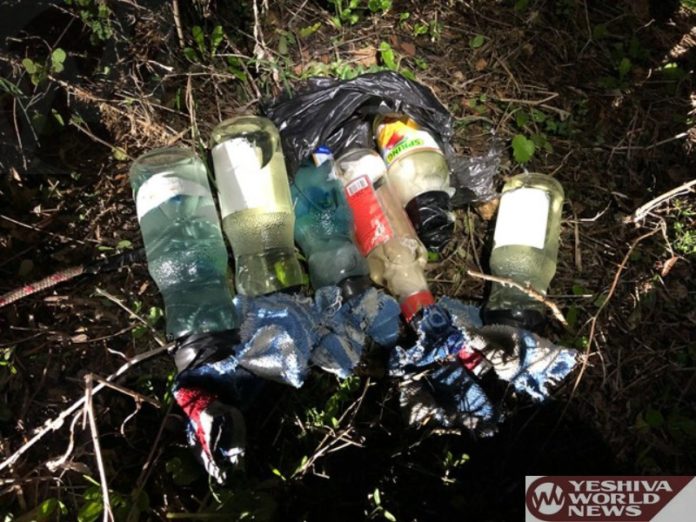 (VIDEO IN EXTENDED ARTICLE)
B'chasdei Hashem, terrorists trying to disguise themselves as IDF soldiers were detected and apprehended before penetrating Yishuv Itamar in Shomron on Sunday, 12 Shevat, as reported by YWN-ISRAEL.
It has been added that the preliminary investigation into the attempted terror attack reveals the terrorists were detected in a field far from the community and one was apprehended a safe distance from the community.
The IDF maintains constant lookouts in the area, monitoring the area near communities and when the images were detected, a force was dispatched and one suspect placed in custody while the second fled.
As the manhunt for the second suspect continues, soldiers are operating in the PA (Palestinian Authority) village of Fouriq, and this resulted in violence directed at soldiers. Soldiers were attacked with stones and responded with riot-control means.
Officials added on Tuesday morning 13 Shevat, that six firebombs ready for use were found near the location where the first terrorist was apprehended.
(YWN – Israel Desk, Jerusalem)