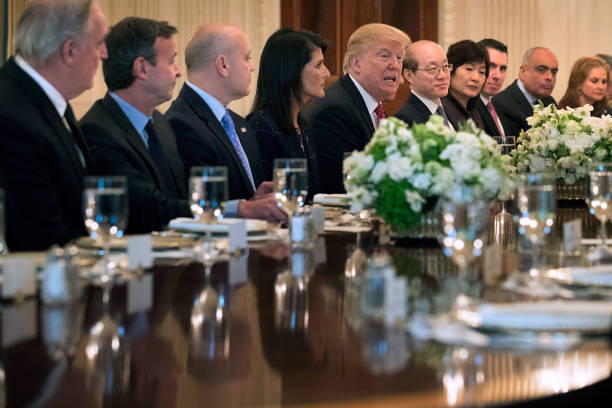 President Donald Trump is dining with members of the U.N. Security Council, who are discussing evidence that Iran is arming rebels in Yemen.
Trump said before the lunch meeting Monday at the White House: "We're helping the world."
The guests include U.N. Ambassador Nikki Haley and more than a dozen foreign ambassadors. Haley organized the visit, which includes a trip to the U.S. Holocaust Memorial Museum with national security adviser H.R. McMaster.
Among the attendees are ambassadors from China, France, Russia and the United Kingdom.
The attendees are expected to see missile remnants the U.S. says are proof that Iran has been arming rebels in Yemen. The Trump administration has pushed to punish Iran for funneling weapons to Houthi Shiite rebels in Yemen, which Tehran has emphatically denied.
(AP)