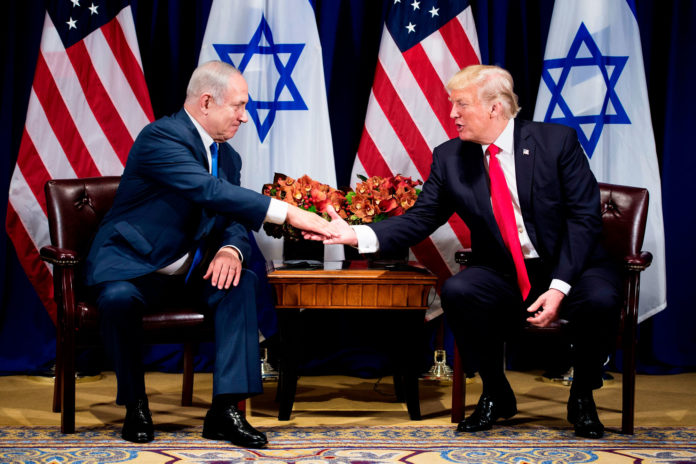 Israeli Prime Minister Benjamin Netanyahu is praising the U.S. government for passing a law that suspends some financial aid to the Palestinians over the stipends paid to families of Palestinians terrorists.
The bill is named for US Army veteran Taylor Force, who was killed in a terror attack in Jaffa while visiting Israel in March 2016. It was folded into a $1.3 trillion spending bill signed by President Donald Trump on Friday.
On Sunday, Netanyahu called the law a "powerful signal by the U.S. that changes the rules" by cutting "hundreds of millions of dollars for the Palestinian Authority that they invest in encouraging terrorism."
Netanyahu commenting on Sunday ahead of the beginning of the weekly cabinet meeting, stated, "…..I would like to touch upon a third issue. The American Congress has passed the Taylor Force Act, which is named after an American student who was murdered in Jaffa, Taylor Force, from a wonderful family.
"It is designed to deny to the Palestinian Authority hundreds of millions of dollars that they invest in encouraging terrorism and lavish on terrorist families and the murderers themselves. I think that this is a very powerful signal from the US which is changing the rules. It is unwilling to accept the truth of the past or, I should say, the lies of the past, and live with them. It is simply exposing lie after lie and is standing up on truth after truth. I congratulate the American Congress and President Trump for these decisions. I am certain that I do so on behalf of all Israeli government ministers."
(YWN Israel Desk – Jerusalem)