(PHOTOS IN EXTENDED ARTICLE)
In ongoing nightly counter-terrorism operations in areas of Yehuda and Shomron, security forces on motzei Shabbos arrested 19 suspects, PA (Palestinian Authority) residents suspected of taking part in terror attacks. The arrests were made in the Ramallah area, in the Binyamin district of Shomron.
The suspects were arrested after being in contact with Khaled al-Din Hamed, a Hamas member from Gaza, and other senior officials who were instructed to carry out various missions on behalf of the Hamas terrorist organization. The suspects received funding to promote the activity of the terrorist organization in their area of ​​residence. In addition, as part of the operation, a car believed used to carry out attack was confiscated.
Security forces also closed a printing press in the framework of the operation, which is a source of materials used by Hamas to incite terrorism.
B'chasdei Hashem there were no reports of injuries to security forces.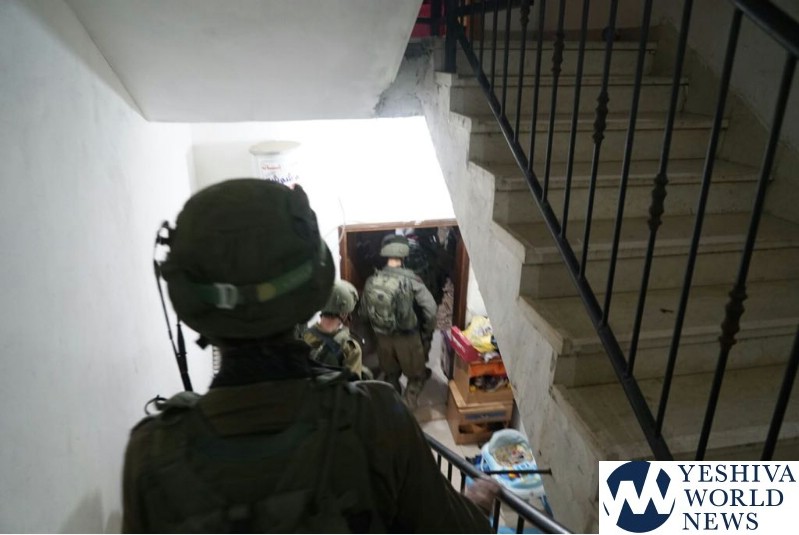 -->
(YWN Israel Desk – Jerusalem/Photo Credit: IDF Spokesman Unit)