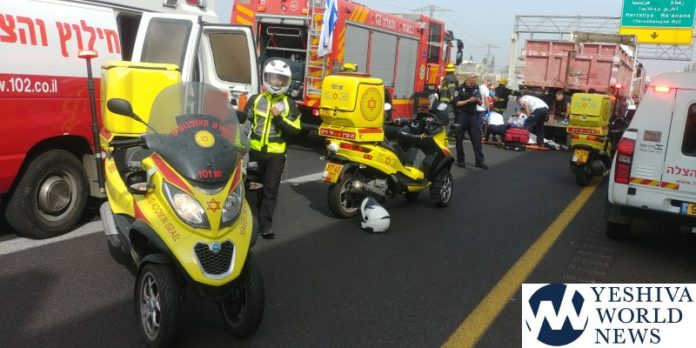 (VIDEOS AND PHOTOS IN EXTENDED ARTICLE)
An accident involving a collision between a scooter and a truck occurred on Sunday morning, 21 Iyar, on Route 531, near the Ra'anana west train station.
MDA EMT Gavriel Ben-Moshe explained, "When we arrived on the scene we saw a crushed scooter in the right land, partially behind a truck. The 23-year-old driver was trapped under the truck. He was in cardiac arrest after suffering multisystem trauma. Despite all efforts, he was pronounced dead on the scene.
(YWN Israel Desk – Jerusalem/Photo Credit: MDA)