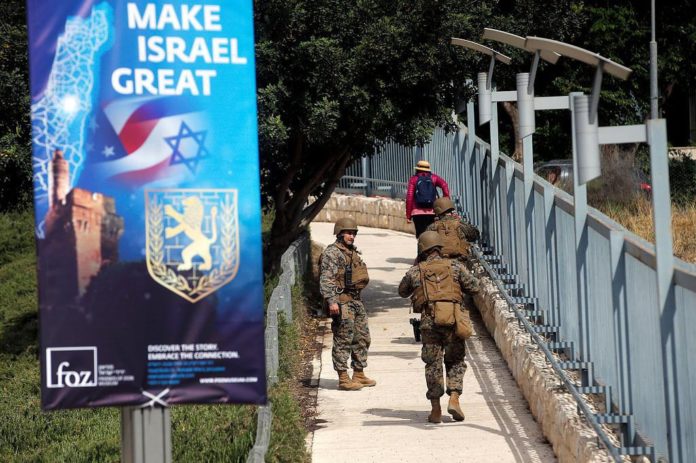 Security will be extremely high in the capital and other areas on Sunday and Monday, 28 and 29 Iyar. Sunday is observed as Jerusalem Day, marking 51 years since the miraculous liberation of Jordanian-occupied Jerusalem, in addition to all of Yehuda, Shomron and the Golan Heights.
Fatah, Hamas and other terrorist organizations are calling for protests along the Gaza border fence in addition to confrontations between IDF soldiers, as well as violence in areas of Yehuda and Shomron, and in front of Israeli diplomatic facilities around the globe. Hamas leaders in Gaza are calling on tens of thousands to protest along the border with southern Israel as well as throughout PA (Palestinian Authority) areas in Yehuda and Shomron and to engage in confrontations with IDF soldiers. Terror organizations are also calling on residents of Tzur Bahar, located near the new embassy, to confront security forces.
Israel Police, the IDF and other security agencies stand ready, warning there will be zero tolerance for law-breaking and violence. In Yerushalayim, police mounted troops, commando forces and choppers will be used to maintain order and monitor the situation along with thousands of policepersons who will be deployed throughout areas of the capital.
Most training events in the IDF have been canceled to release soldiers to be deployed in areas of Yehuda, Shomron and along the Gaza fence.
(YWN Israel Desk – Jerusalem)