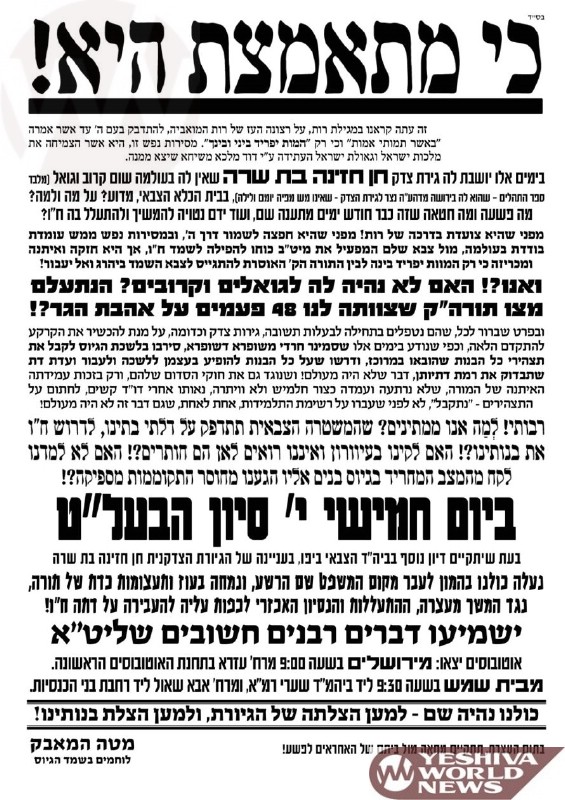 (PHOTOS IN EXTENDED ARTICLE)
On Thursday, 10 Sivan, buses will leave Jerusalem at 9:00AM and take protesters to the Jaffa Military Courthouse where proceedings continue against a female convert who is frum, but not recognized by such as the IDF and therefore drafted for military service. Buses will also be taking protesters from Beit Shemesh, calling on the tzibur to participate "before they come to our homes and take our daughters for IDF service R"L.
HaGaon HaRav Yehuda Adas has also sent a letter to Prime Minister Binyamin Netanyahu regarding the plight of the woman in question, testifying to the fact she is frum in every aspect of her life. He refers to two women in his letter, Chazina Chen bas Sarah and Yuval bas Tamar. Rav Adas calls on PM Netanyahu to become involved in the matter immediately towards securing their release.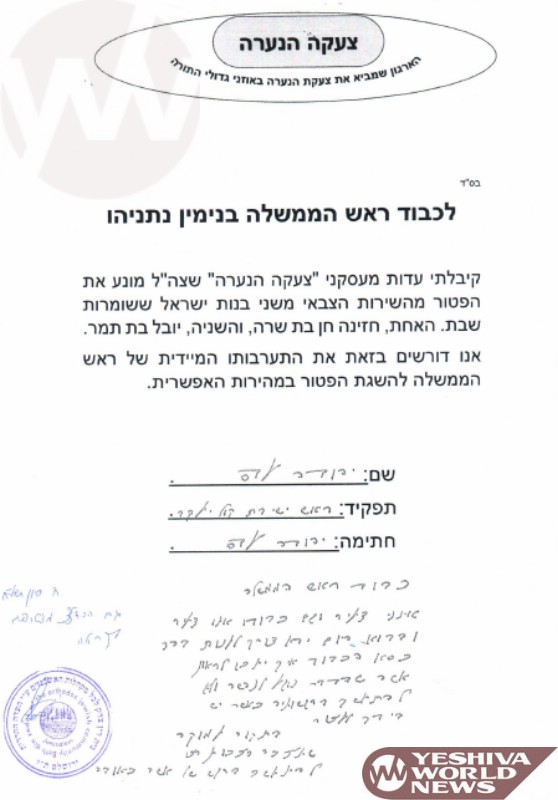 (YWN Israel Desk – Jerusalem)