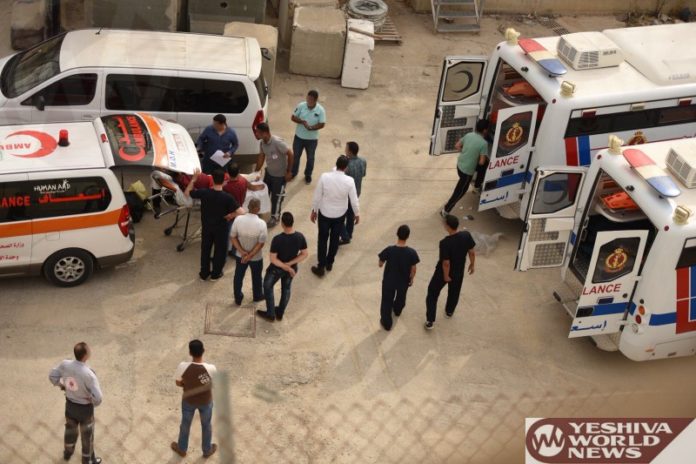 (VIDEO AND PHOTOS IN EXTENDED ARTICLE)
On Tuesday, 8 Sivan, Israel permitted the transfer of 22 Gazans and their relatives to continue receiving care in Jordan.
The handover was arranged by The IDF Coordinator of Government Activities in the Territories (COGAT) at the behest of the King of Jordan and in coordination with Jordanian officials. The exchange took place at the Erez Crossing including three Jordanian ambulances which entered Israel via the Allenby Crossing that morning.
It marked the third time in the past week that the IDF permitted humanitarian assistance to Gaza and according to the spokesman's media release, "and will continue doing so".
(YWN Israel Desk – Jerusalem/Photo Credit: IDF Spokesman Unit)