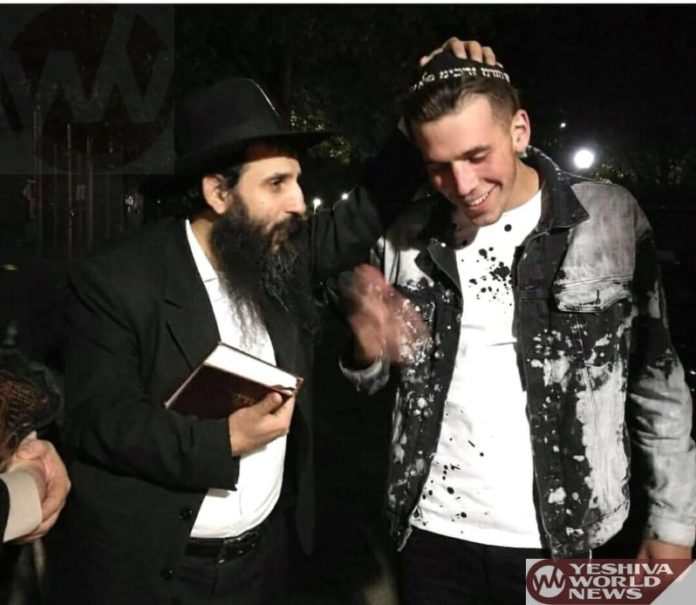 (VIDEO IN EXTENDED ARTICLE)
In recent months, Daniel Amram, who grew up Frum and then left the Derech, says he has been experiencing a Hisorarus and wants to do Teshuva.
R"L at his low, he set a pair of tefilin on fire and uploaded video of it to Facebook, he brought Chametz to a Bnei Brak street on Pesach and waved a very immodest poster in front of the Itzkowitz Shul in Bnei Brak as well. He protested against the bill to compel the closure of stores on Shabbos, tore a Tanach, and spit opposite the Kosel R"L.
Daniel has since published a video, one in which he publicly expresses remorse for his actions, asking mechila from those he offended.
He admits that he offended holy symbols and items, and asks mechila, especially from his parents and family.
He asks them if he is permitted to return as he misses them despite saying otherwise.
The video below recaps the entire saga, with English subtitles:
(YWN Israel Desk – Jerusalem)