(VIDEO AND PHOTOS IN EXTENDED ARTICLE)
After a number of provocations that have the common denominator of blatant contempt for everything sacred, this formerly Frum Yid R"L, stood at the main entrance to Itzkowitz in Bnei Brak on Monday morning, 25 Adar, waving a large poster displaying a most immodest photo of a female.
This is the same individual who burned tefilin and uploaded it to Facebook and was involved in public Chillul Shabbos in Bnei Brak. All of his escapades were intentionally recorded by cell phone cameras.
Angry mispallalim on Monday morning tore up the disgusting poster and according to eyewitnesses, some even knocked away phones being used to record the incident.
Two policemen arrived and distanced the provocateur and a female who accompanied him all the while a number of locals, including quite a few adults, protested vigorously over their despicable and humiliating actions.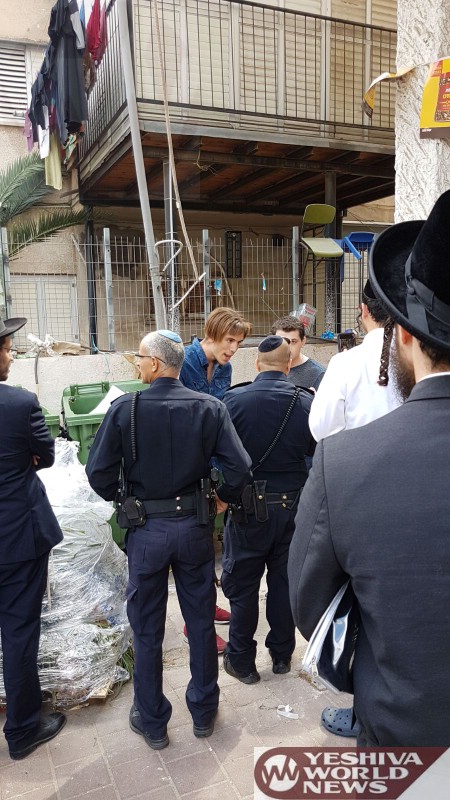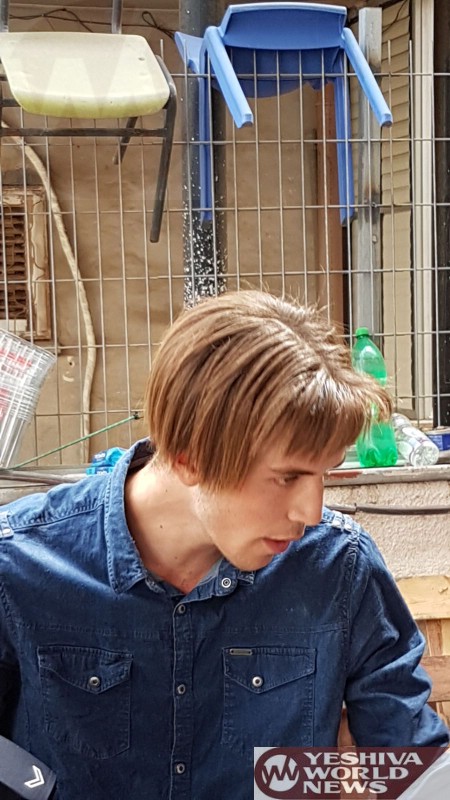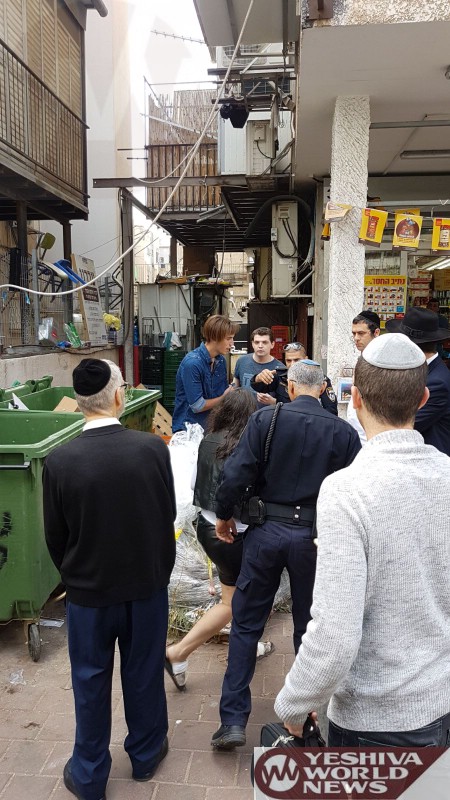 (YWN Israel Desk – Jerusalem/Photo Credit: לוחמי החיים)