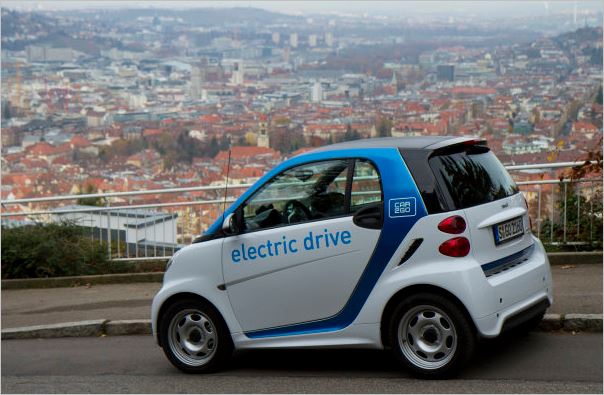 In recent weeks Jerusalem residents have been shocked to find that parking spaces in front of their buildings have been painted a bright color of green and re-allocated from a free spot for building residents to use, to a reserved spot for a company called Car2Go.
Car2Go provides electrically powered vehicles to anyone who wants to rent them in large cities throughout Israel. These cars, due to the electrical needs, have received dozens of specially reserved parking spots throughout the city of Jerusalem, many of them reappropriated from tenant parking spaces in front of residential buildings, especially in Charedi neighborhoods.
Residents of numerous neighborhoods including, Ramot Gimel and Har Nof, are upset by the appropriation which they claim, according to a news report that appeared n Kikar Shabbat, appeared without warning.
According to one Ramot resident quoted by Kikar Shabbat, "I came home one day this week to find that the parking spot which I usually use had been painted green and was now reserved for the company called Car2Go. Many residents already suffer from a lack of parking spaces. So how is it that the city allowed this to happen specifically in crowded neighborhoods."
Jerusalem City Hall responded that only 17 spaces around t he entire city of Jerusalem were given to the company Car2Go, therefore it is not creating a crisis situation. In addition it does allow for a creative new form of public transportation for residents of the neighborhoods in which the cars are stationed. It is part of plan to develop solutions to the traffic problems around the city in new and  innovative ways. We want to cut down on traffic while at the same time offering a variety of inexpensive public transportation solutions to the residents and visitors to the city."
The city also said that the allocation of the parking spots and their selection was carried out in full partnership with the local councils in each neighborhood.
(YWN Israel Desk – Jerusalem)