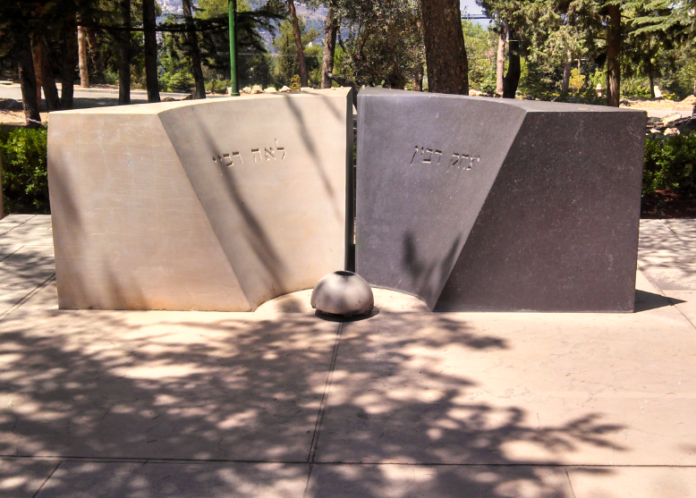 Four hesder yeshiva students doing their IDF service were part of a group of soldiers that visited Mt. Herzl and the grave of Yitzchak Rabin. They hesder soldiers refused to visit the gravesite, explaining for them, it was a refusal based on ideology.
According to a report by Kan News, hesder soldiers in the Artillery Corps of the IDF were visiting Mt. Herzl in Yerushalayim. When they were told they would be going to the grave of the late prime minister, the hesder soldiers explained that cannot, for ideological reasons. Their company commander explained they would be punished for refusing an order. They told the commander they are willing to be punished.
According to the report on Wednesday evening the eve of 24 Sivan, the four left their base on Tuesday and have yet to return.
(YWN Israel Desk – Jerusalem)