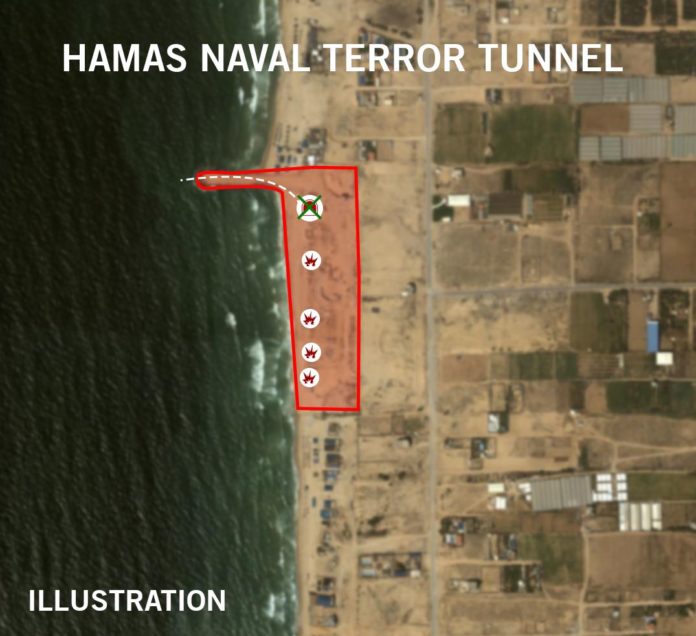 (VIDEOS AND PHOTOS IN EXTENDED ARTICLE)
The IDF spokesman unit on Sunday afternoon, 27 Sivan, released a message that another Hamas terrorist tunnel has been discovered. The tunnel was attacked by the Israel Air Force (IAF) at 3:00AM.
In the message released by the IDF Spokesman Unit, the air force targeted a Hamas marine unit base and while this was done, a terror tunnel leading to the sea was also neutralized. The tunnel was described as unique, enabling terrorist to leave the marine facility directly to the water. This tunnel permitted Hamas diver terrorists to leave the marine base and carry out attacks against Israel.
Military spokesman Lt. Col. Jonathan Conricus said the tunnel was designed to allow divers to slip out of Gaza and attack Israeli targets. The tunnel was dug about 3 kilometers south of the border with Israel and stretched dozens of meters (yards) into the sea, he said.
A senior Israeli military official, speaking anonymously in line with protocol, said Hamas has dozens of frogmen and the assumption is that there are other undersea tunnels. He said they had diving gear that doesn't leave a trace above water.
Channel 10 TV's military correspondent said the entrance point of the tunnel was inside a Gaza house enabling Hamas to evade suspicion by entering the building in civilian clothes and once inside put on their diving suits and gear up with weapons.
The station said Hamas has invested millions to build the tunnels.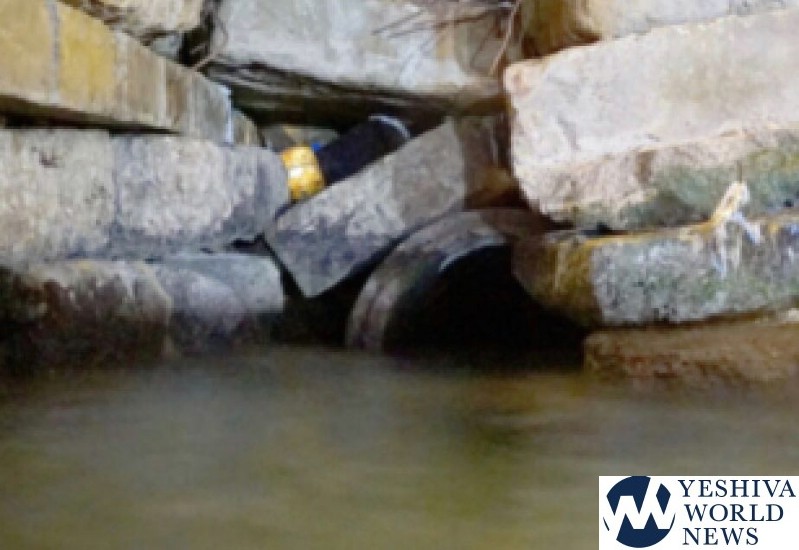 The route of this tunnel was identified as part of the ongoing campaign against the Hamas naval forces, which the IDF has conducted over the past year pic.twitter.com/1TlvqgbM2T

— IDF (@IDFSpokesperson) June 10, 2018
(YWN Israel Desk – Jerusalem / AP)