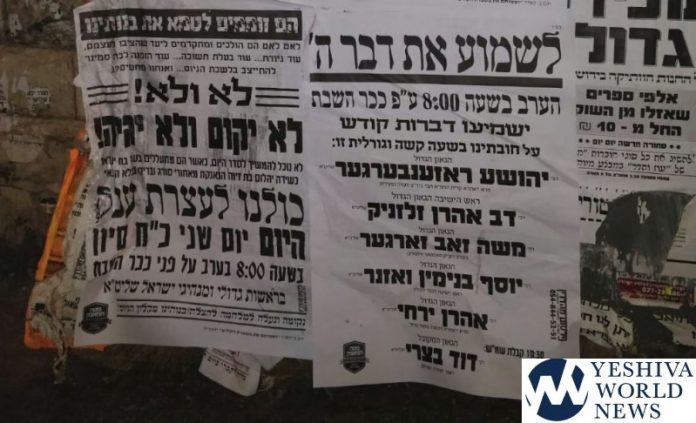 Pashkavilim calling for a rally at Kikar Shabbos in Jerusalem on Monday evening, at 8:00PM, label the rally "Hear the word of Hashem".
Pashkavilim state HaRav Rosenberger, HaRav Dov Aharon Zelznik, HaRav Moshe Ze'ev Zargar, HaRav Yosef Binyamin Wosner and others will speak.
At 10:30PM, there will be public Kabolas Ohl Malchus Shomayim led by Mekubal HaRav Batzri. Unofficial notices circulating on WhatsApp state the Peleg faction will participate as well.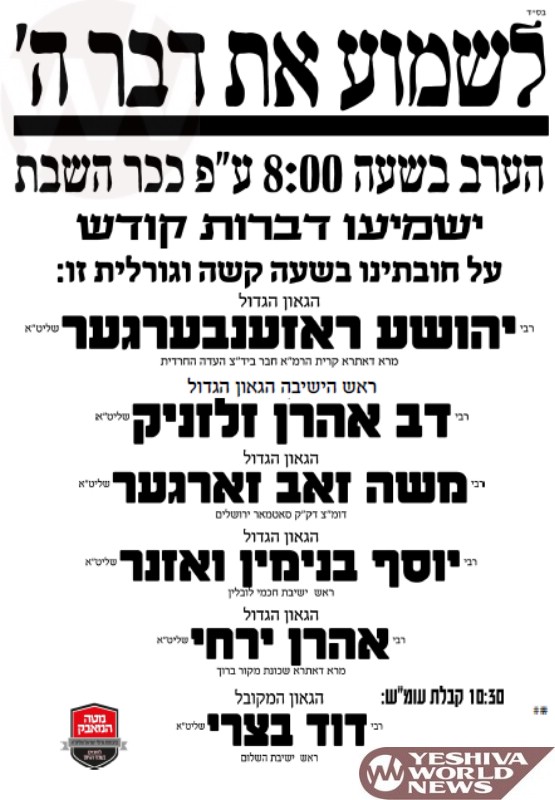 (YWN Israel Desk – Jerusalem)