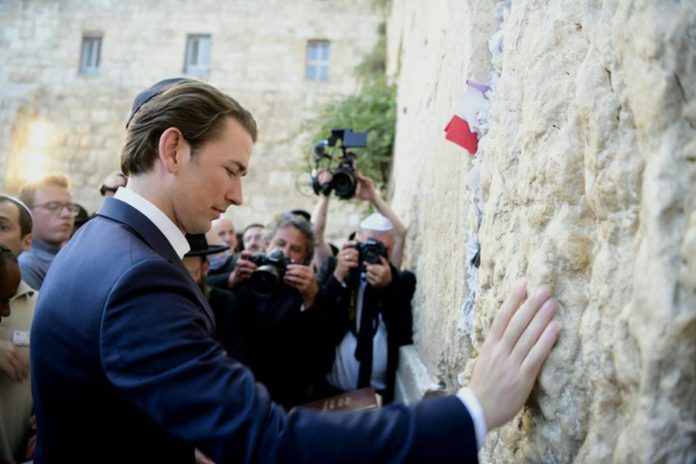 (PHOTOS IN EXTENDED ARTICLE)
Austrian Chancellor Sebastian Kurz visited the Kosel on Sunday evening 27 Sivan. The visit carries significance as he is the first leader from a European Union (EU) nation to visit the Old city in recent years.
The chancellor was accompanied by his entourage, which included the Minister of Education, Minister of Science & Research, and leaders of the Jewish community in Austria. The visit was part of his official visit to Jerusalem.
Upon his arrival, Chancellor Kurz met with talmidim from Haifa who were at the Kosel on a school trip, speaking with them about the significance of the Kosel. Kurz also posed for a number of photos with them.
Rav of the Kosel & Holy Sites Rabbi Shmuel Rabinowitz was present, reciting perek 121 of Tehillim together with the visiting dignitary. Kurz then recited his own private prayer and left a note at the Kosel as many visitors do. He stated, "Today is a big day, to visit the Kosel, a holy sublime venue, a venue of eternal importance for the Jewish people".
The Chancellor also visited Yad Vashem, the grave of Shimon Peres and met with Prime Minister Netanyahu.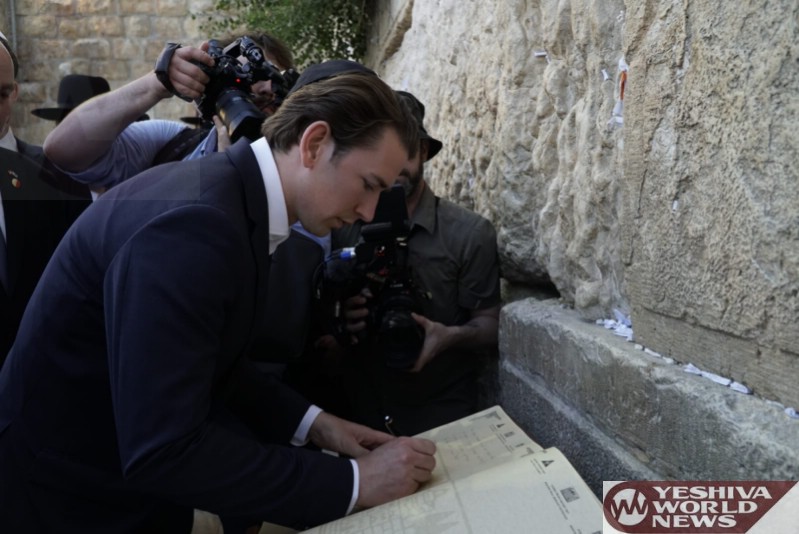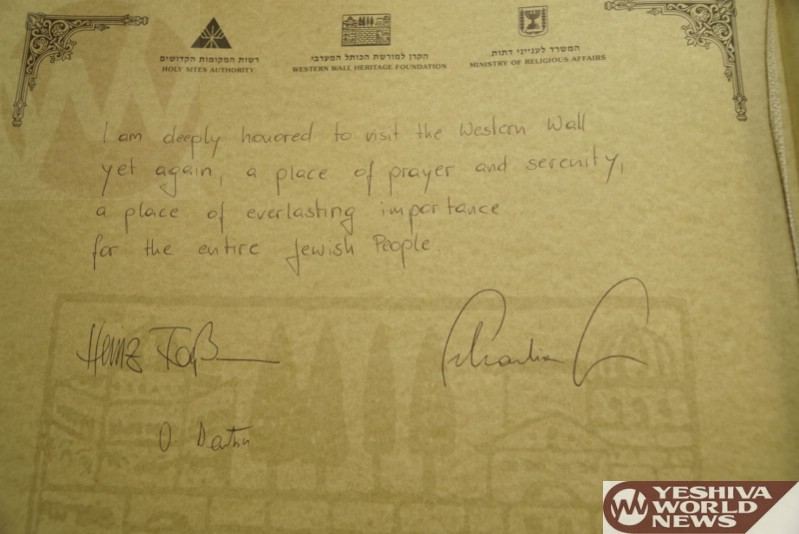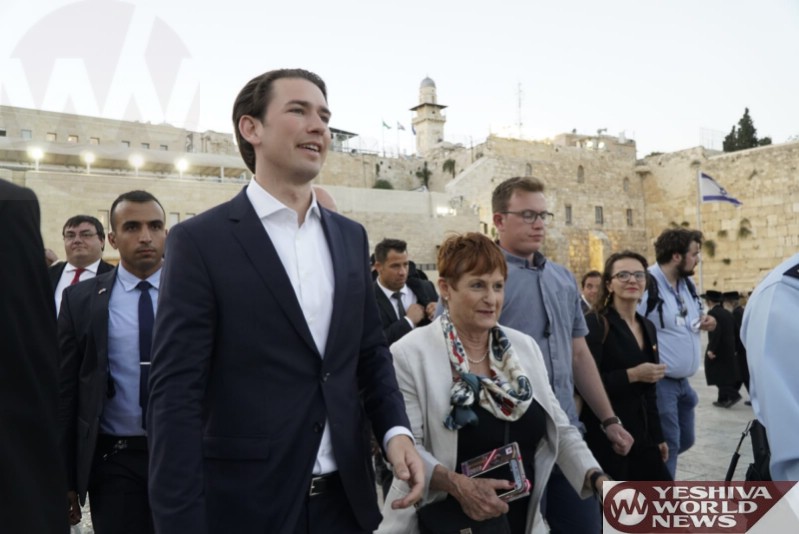 Chancellor of Austria @sebastiankurz and #YVchairShalev sign an Agreement of Principle ensuring that Yad Vashem will be granted access to the Austrian State Archives and the Mauthausen Memorial, and the ability to copy documents relating to the Holocaust. pic.twitter.com/kbUT7cBmKA

— Yad Vashem (@yadvashem) June 10, 2018
It was a pleasure meeting the Prime Minister of #Israel Benjamin Netanyahu in #Jerusalem today. Thank you very much for your hospitality and your friendship, Bibi @netanyahu! 1/3 pic.twitter.com/w9oA3pYsbY

— Sebastian Kurz (@sebastiankurz) June 11, 2018
#Austria has in light of its history a special responsibility towards #Israel and the Jewish people. I assured Bibi @netanyahu that Austria will fight all forms of #antisemitism in #Europe with determination and supports the state of Israel as well as its #security needs. 2/3

— Sebastian Kurz (@sebastiankurz) June 11, 2018
We are happy that the trade relations between #Israel and #Austria are growing & that #tourism is at an all-time high. To foster our strong relations we are together with our minister of education enhancing our cooperation on #education, #research & youth exchange. @netanyahu 3/3 pic.twitter.com/uSlLhl6Q1o

— Sebastian Kurz (@sebastiankurz) June 11, 2018
(YWN Israel Desk – Jerusalem)