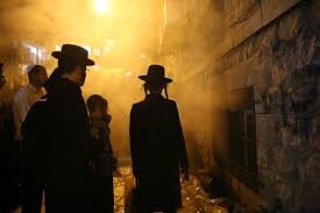 Once again, firefighters responding to a blaze in Meah Shearim found themselves under attack by hoodlums, who feel persons coming to save lives and property are legitimate targets for their misplaced anger and rage against anything and anyone representing a state agency.
The fire department was called for a blaze in Batei Warsaw and found themselves being targeted by delinquents throwing rocks at them. They also used garbage cans to block arriving vehicles.
B'chasdei Hashem, firefighters did not abandon their mission of extinguishing the blaze in response to the attacks.
(YWN Israel Desk – Jerusalem)