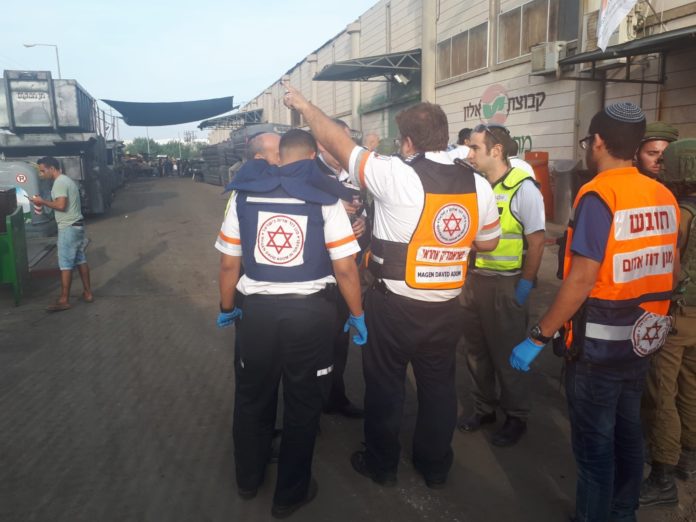 10:08AM IL: It has been determined the shooting attack which occurred earlier today was a nationalistically motivated act of terror, in which two persons were left in critical condition and one in moderate condition. Earlier posts appear below.
[PHOTOS & VIDEO IN EXTENDED ARTICLE] A shooting occurred a short time ago in Shomron, in the Barkan Industrial Park. The shooting, which is being treated as a terror attack at this time, occurred inside a factory. Three persons have been wounded, apparently in serious condition. Additional information to follow.
The shooter entered offices inside the industrial park, opening fire and wounding three. A man and a woman are reported in serious/critical condition and another victim is less seriously wounded.
It is pointed out that there are many Palestinians employed inside the industrial park.
A Shai (Shomron/Yehuda) police spokesman reports at this time, the motive for the shooting is unknown, explaining it is uncertain if the shooting was an act of terror.
7:21: Magen David Adom: A male and female in their 30s are in critical condition and are being transported to Beilinson Hospital in Petach Tikvah. A third shooting victim, a 54-year-old woman, is listed in seriously condition with "a penetrating wound to her upper body" and is also being transported to Beilinson Hospital in stable condition.
7:27AM IL: News 12 correspondent Moshe Nussbaum quotes police saying it appears to be a terrorist shooting attack although a final determination has not yet been made.
The shooter appears to have fled and a manhunt is underway. He is believed to be a 20-year-old male.
Not all of the wounded have been transported from the scene as their condition is too unstable to move them. Resuscitation efforts continue at the scene. The shooter is believed to still be armed.
7:43AM IL: News12 adds police and Shin Bet agents are working together and they have already arrived at the home of the shooter who reportedly worked in the industrial park and was fired.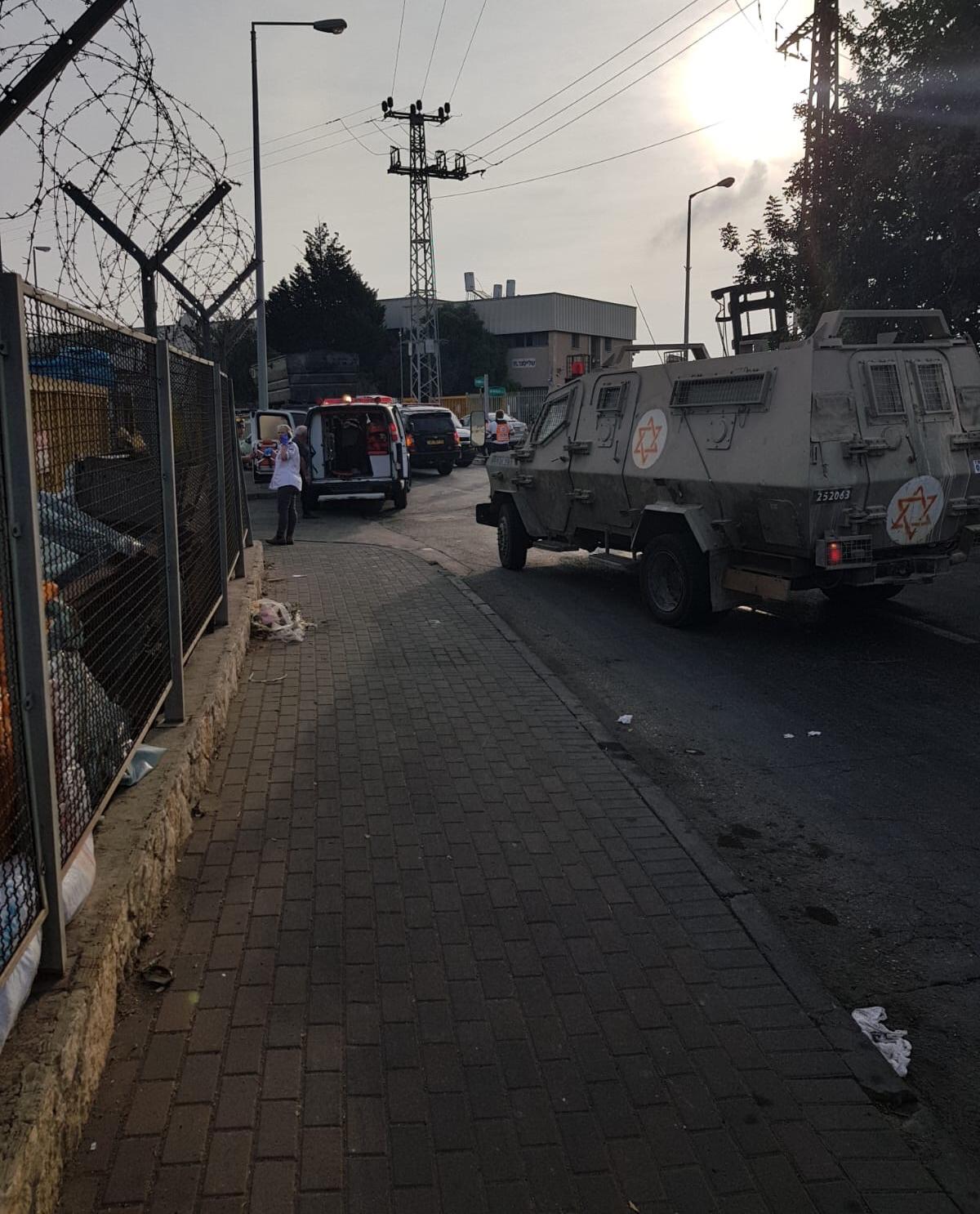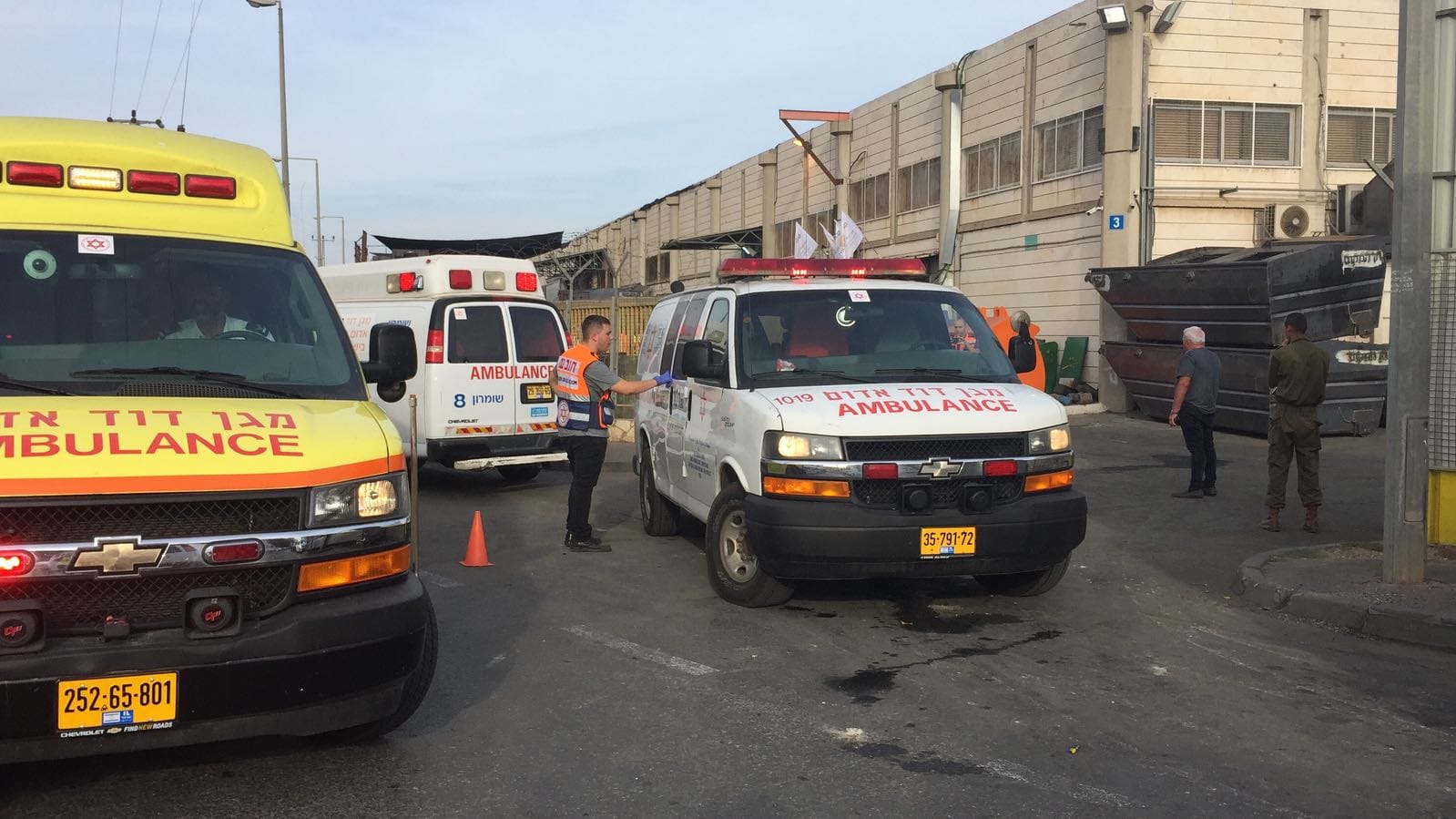 (YWN Israel Desk – Jerusalem/ Photo Credit: Media Resource Group & @israelhatzolah בTwitter)