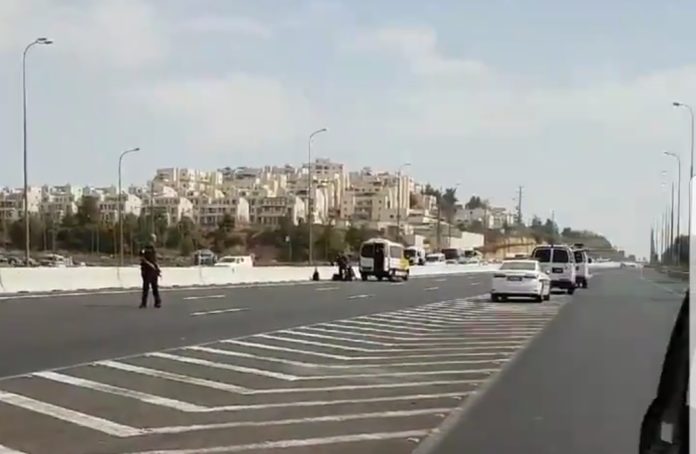 A Yiftach District Israel Police spokesman reported that a suspect in his 20s, who allegedly was planning to carry out a terrorist attack, was apprehended on Highway 1, the Jerusalem-Tel Aviv Highway near Yerushalayim. The apprehension of the suspect followed a search for him in the Tel Aviv area.
According to the Walla news site, police received a tip-off that a man was planning to carry out an attack in the area of the Central Bus Station in south Tel Aviv.
In light of the threat, police carried out an extensive search in Tel Aviv and eventually located the suspect in a shared taxi on the road to the capital.
The suspect was taken for interrogation to a facility in the Jerusalem district. The bag he was carrying was handled by bomb squad technicians.
Highway 1 was closed in the Shoresh Interchange area as police operated.
In light of the threat, police carried out an extensive search in Tel Aviv and eventually located the suspect in a shared taxi on the road to the capital
(YWN Israel Desk – Jerusalem / Photo Credit: קבוצת רוטרניק)