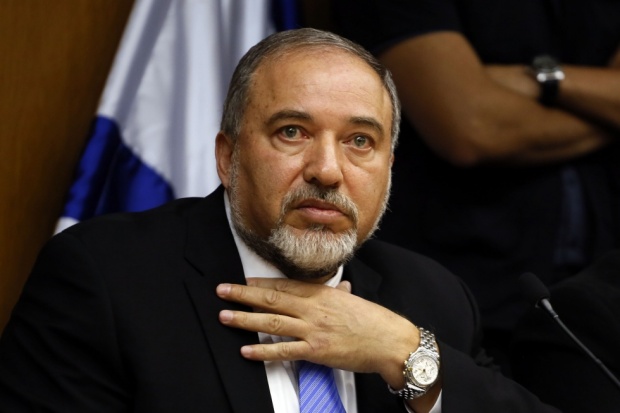 Defense Minister Avigdor Lieberman on Thursday morning, 7 Kislev, submitted his letter of resignation to Prime Minister Binyamin Netanyahu. His resignation takes effect 48 hours from the time stamped on the letter when it was received.
Lieberman held a press conference on Wednesday, announcing his plans to resign over disagreement of the government's handling of the latest round of Hamas warfare.
With his Yisrael Beitenu party of six seats leaving the coalition, PM Netanyahu is left with a one-seat majority as the coalition holds 61 of the Knesset's 120 seats. Lieberman called for setting an agreeable date for early elections, which is what most believe will occur, however, PM Netanyahu has the option of continuing with his coalition as is, since he still has a majority.
(YWN Israel Desk – Jerusalem)