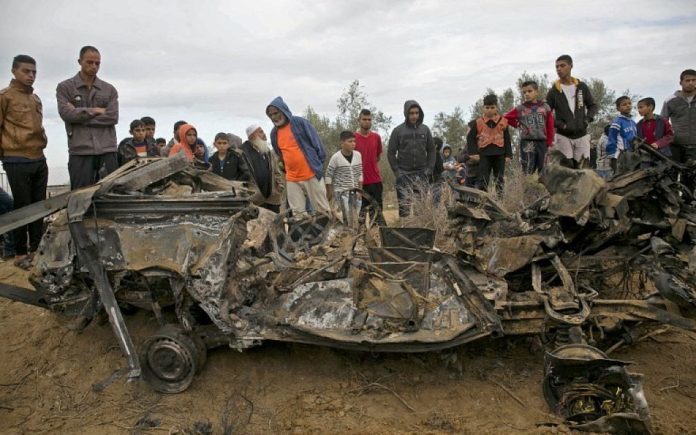 The IDF special forces operating in Gaza who were detected were actually operating in the Hamas-run area for a number of weeks before their cover was blown, working under the guise of representing a humanitarian organization.
According to the report released by Chadashot News, an Arab source familiar with the probe into the events surrounding the operation explains they were inside Gaza for a number of weeks before they were detected and fired upon, leading to the death of Lt.-Colonel 'M'.
The presented themselves as belonging to the 'Bemasa' humanitarian aid organization, operating inside Gaza City. The report adds the force rented an apartment for a number of weeks before the event, busying themselves with the distribution of medical equipment to the needy, primarily wheelchairs. Hamas found the apartment and entered it during the course of its investigation into the special ops mission and found wheelchairs inside along with unspecified evidence indicating the force was three for a number of weeks.
A firefight resulted in the force being detected and Lt.-Colonel M. was killed and a second officer in the unit was seriously injured. Hamas used this as an excuse to fire over 450 rockets into Israel in a 25-hour period.
Hamas has since reported the lt.-colonel was killed as the force worked to uncover terror tunnels in Gaza.
(YWN Israel Desk – Jerusalem)