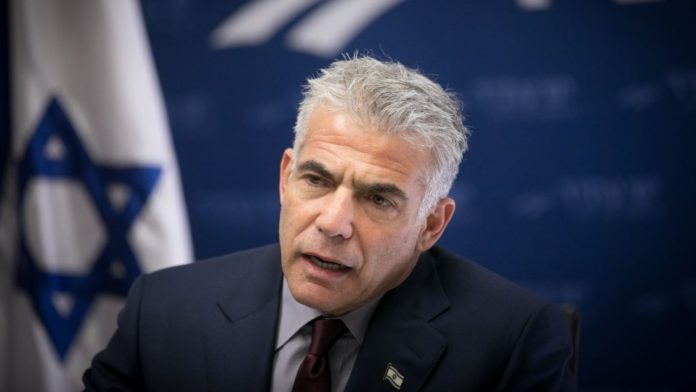 Yair Lapid, who sees himself as a winner in the battle for the premiership, continues to prepare for the day after and tries to assemble a team of high-ranking figures, especially in the security field.
Until now, he has managed to recruit former head of the police investigations department Yoav Segalovitch, former deputy Shin Bet Chief Ram Ben-Barak and the first IDF female major-general, a former Chief of Personnel Branch, Orna Barvibai.
According to political reporter Akiva Novik's report on "News Ten," Lapid met last Friday with former chief of staff Gabi Ashkenazi and offered him second place in his party, promising to receive a senior portfolio and a decisive influence on decision-making in the party. In the past, the number two position was held for former Minister of Education Rabbi Shai Piron, a cofounder of Yesh Atid.
Persons close to Ashkenazi declined comment on the News 10 report, as he is considering offers from two parties and he does not expect to reach a decision this week. Yesh Atid officials acknowledge that party leader Yair Lapid meets with many people, and the contents of those meetings are not disclosed to the media.
An earlier report, from last week, signaled Ashkenazi would prefer to join Chosen Yisrael, the party that is headed by former IDF Chief Benny Gantz.
(YWN Israel Desk – Jerusalem)