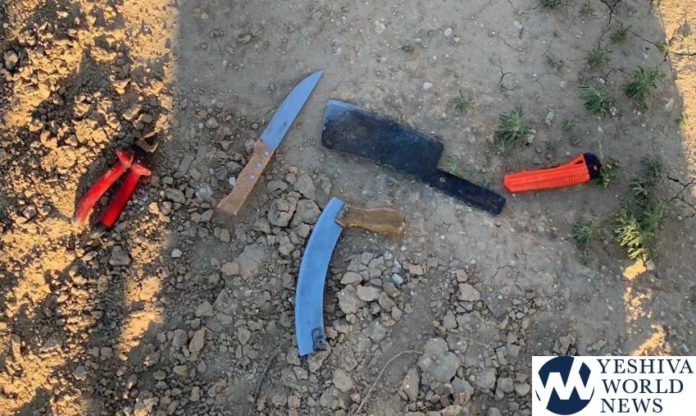 A number of suspicions persons who were coming close to the Gaza border fence in southern Israel were taken into custody by IDF forces patrolling the area on Sunday morning, February 3, 2019.
During the arrests of the suspects, soldiers found them to be carrying a knife, a hatchet, a boxcutter and wire cutters. There were no reports of injuries. The suspects were turned over for questioning.
At the start of the weekly cabinet meeting on Sunday morning, Prime Minister Binyamin Netanyahu commented "Over the weekend we began building the above-ground barrier along the Gaza border. The barrier will prevent terrorists from Gaza from penetrating into our territory on the ground.
"I would also like to make it clear: If the quiet is not maintained in Gaza, we will make the decisions even in the elections period and will not hesitate to act."
(YWN Israel Desk – Jerusalem)