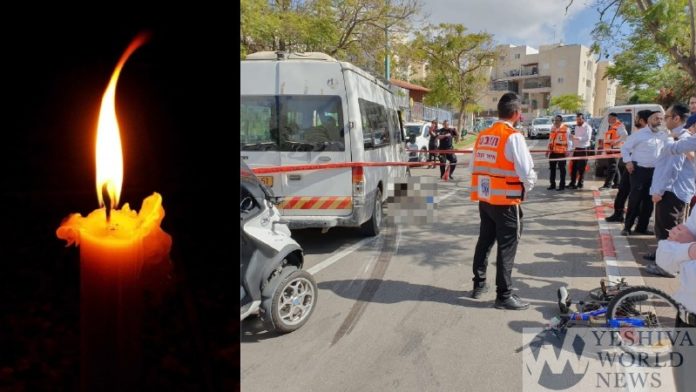 An 8-year-old girl was R"L struck and killed by a vehicle and on Wednesday afternoon in Elad. The accident occurred on Shemaya Street.
The child was riding a bicycle when she was stuck.
United Hatzalah and MDA Paramedics rushed to the scene, where they treated and quickly transported the girl to Beilinson Hospital in Petach Tikvah while CPR was ongoing.
Unfortunately, she was Niftar after arriving at the hospital.
(YWN Israel Desk – Jerusalem)