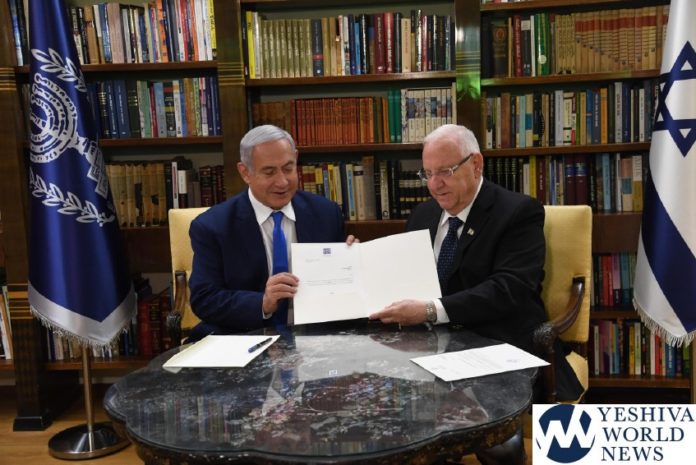 Israeli President Reuven Rivlin met with Prime Minister Benjamin Netanyahu at the President's Residence on Monday morning. At the end of the meeting, the president acceded to the prime minister's request and granted him a further two weeks to form a government.
Rivlin tasked Netanyahu with building a coalition within 28 days of the April 9 elections. Though Netanyahu appeared close to finalizing deals as of Monday, recent national holidays and a spate of violence in Gaza have interrupted negotiations.
The prime minister's Likud party and its Chareidi and nationalist allies won a 65-seat majority in Knesset.
It's typical for a leader to request an extension and take advantage of the full 42 days provided by law to assemble a governing coalition. Under Israeli election rules, if Netanyahu fails to form a coalition after that time, Rivlin can task someone else to do so.
(YWN Israel Desk – Jerusalem/photo credit: Haim Zach, GPO)