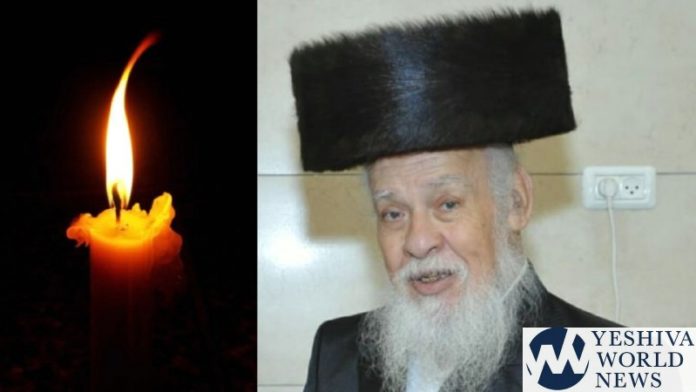 Baruch Dayan HaEmmes: The longtime gabbai of the Kaliver Rebbe ZT"L, Rav Yaakov Asher Herman Z"L was niftar in Bnei Brak at the age of 67 following a difficult illness.
R' Yaakov was very connected to the Rebbe ZT"L ZY"A who was recently niftar.
The niftar learned in the Kaliv Yeshiva in Rishon L'Tzion and for decades, he was the gabbai (משב"ק) to the rebbe, serving him and seeing to his needs to the utmost of his abilities.
This past Shabbos, a kiddush was made in honor of the birth of his great grandson, born to his daughter of the Keller family.
His son, Rav David, is a maggid shiur in the Kaliver Beis Medrash in Bnei Brak.
Kikar Shabbos News reports the new Rebbe Shlita visited the niftar last week and even gave him a yarmulke and tzitzis from the previous rebbe as a sign of commitment and dedication throughout the years.
The levaya began on Monday at 11:00AM from the niftar's home on Zonnenfeld Street in Bnei Brak and kvura was in the Vishnitz Cemetery.
תהא נשמתו צרורה בצרור החיים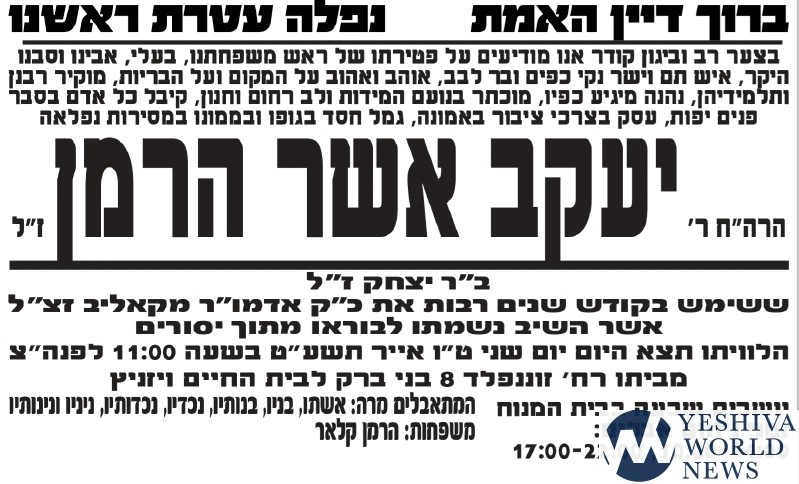 (YWN Israel Desk – Jerusalem)