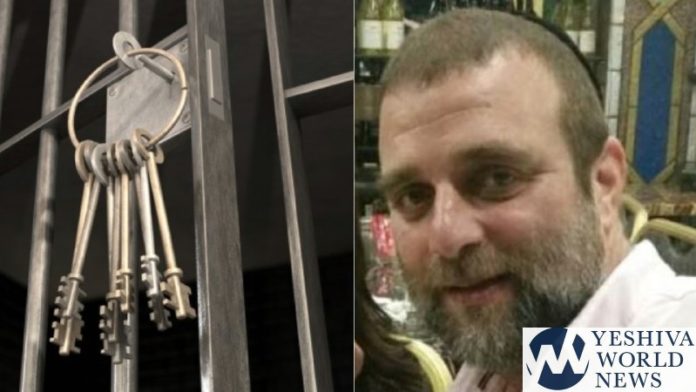 A Bnei Brak man who spent the last three years in a Polish prison was released on Wednesday after the fine of 400,000 Zloty ($150,000) was paid to Polish authorities. The fine was paid before Shabbos and the man was finally released today.
However, the tribulations of the avreich have not ended. As soon as he was let out of prison, he was arrested again by police officers who were waiting for him under the charge of his being an illegal immigrant on Polish territory. The story came to a positive end when the Avreich was finally let go, and regained his complete freedom. He is now making his way back to Israel and to his family.
As previously reported the man, Avi, had gotten into trouble with Polish authorities after his "friend" had gained access to Avi's bank account and began making money transfers that amounted to money laundering in Poland.
Avi was tricked by the Polish government into coming to Poland to sort out his account, and when he landed he was immediately arrested. Over the past three years, Avi had been held in prison without a trial, and was continuously brought before a judge to be remanded into custody for elongated periods of time.
A fund was started by Kupat Hair on The Chesed Fund last week, and in just a few days, nearly 3,000 people chipped in and covered the needed funds to have the man released.
Mi K'amcha Yisroel!
(YWN Israel Desk – Jerusalem)