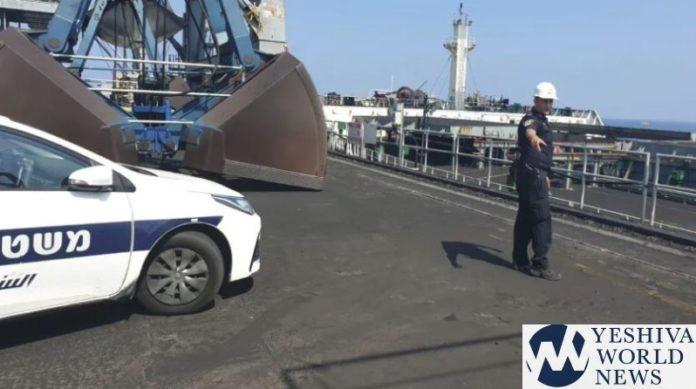 A foreign worker was killed on Monday as a result of falling from a height while unloading coal on a ship that was hired by Israel Electric Company. Police investigators began examining the circumstances of the incident.
At 09:30AM on Monday, June 17, 2019, a report was received by the Israel Police about a foreign worker from China who fell from a height while working on a coal ship anchored by the Rutenberg Power Plant in Ashkelon. Medical responders arriving at the scene were delayed because they were unable to reach the injured man. By the time they reached the victim, they had to pronounce him dead on the scene following the 10-meter (11-yard) fall.
The Ministry of Labor and the Ministry of Welfare & Social Affairs said that preliminary information on the accident revealed that the ship was a foreign ship and during an operation in the territorial waters of Israel, one of the workers of Chinese origin fell to his death on a ship.
The Chinese worker became the 39th work accident death in Israel in 2019.
(YWN Israel Desk – Jerusalem)