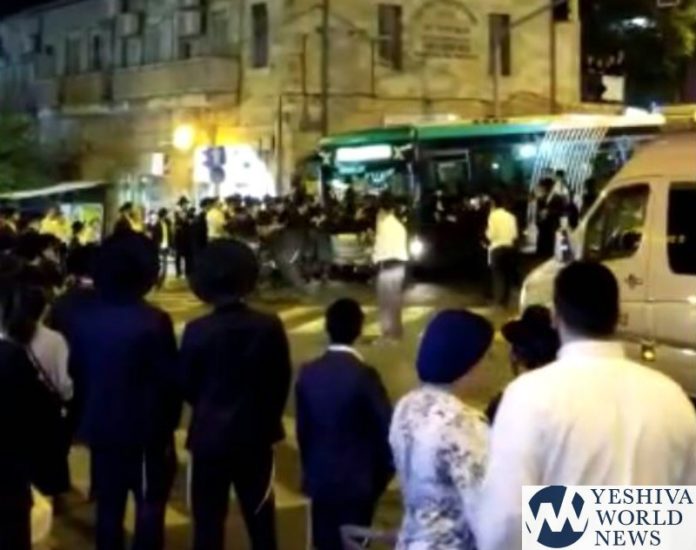 Protesters blocked roads in Jerusalem as they protested the arrest of a Charedi girl. The protesters also claimed that the police's treatment of women has been criminal because it forced these women to stay away from the IDF conscription office.
According to the police, the women were distanced from their service by a court order which was enforced by the police.
During the protests, a bus driver, whose bus had been surrounded by the protesters who were violently pushing and shoving, simply kept driving.
By doing so he caused the protesters to move out of his way and was able to leave the area.
Thankfully, no one was hurt or Chas Vesholom worse.
(YWN Israel Desk – Jerusalem)