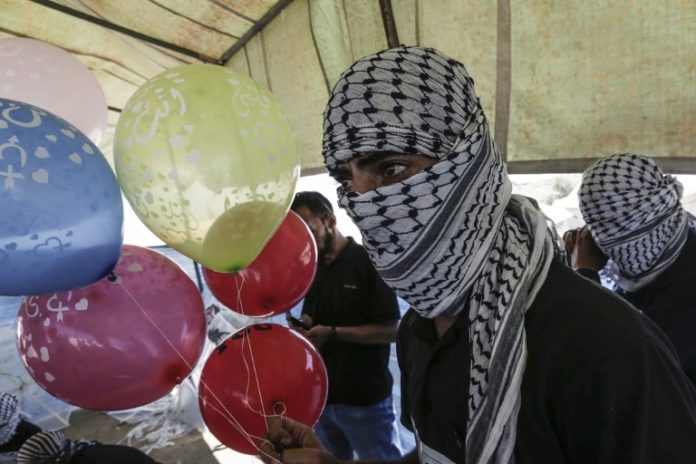 This week has seen a dramatic rise in the number of balloon bombs that have been launched from Gaza at Israel and have caused a massive number of fires across the southwest region of the country. More that 35 fires ignited as a result of the balloon bombs in the last two days and today saw a new record number of fires with 19.
In spite of the seeming ceasefire, Hamas terrorists from the strip continue to launch these bombs at Israel that have caused huge amounts of devastation, pollution, and loss of property and livelihoods.
Firefighters and local officials have succeeded at putting out all 19 fires that were started since this morning. Firefighters and workers from Keren Kayemet L'Yisrael, the IDF and a host of volunteers, succeeded in gaining control of the brush fires within minutes of them being ignited. One of the incendiary balloons landed in the courtyard of a private home, but the device was put out before the fire could catch.
Today's total, was the highest number of fires that ignited since the end of the last round of open hostilities surrounding the Gaza Strip.
(YWN Israel Desk – Jerusalem)