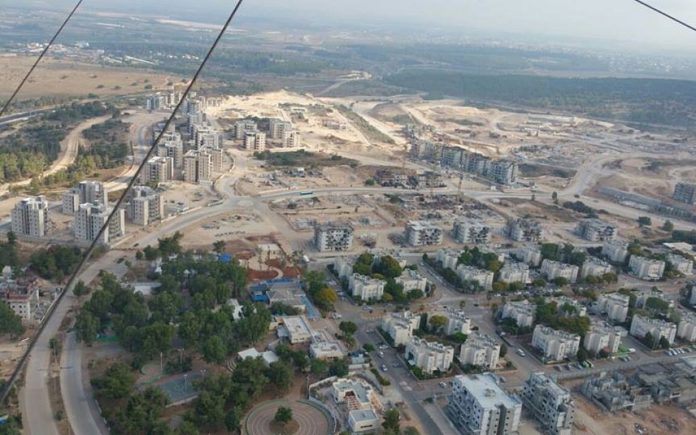 Secular residents of Charish on Friday protested outside the sales office in the city where chassidim from Toldos Aharon were coming to inquire into buying an apartment.
In recent weeks, Jay Engineering, which is building the Hadar Charish project, has begun selling dozens of apartments to families affiliated with Toldos Aharon. The project includes six buildings with a total of 120 apartments.
There are many secular residents living in the city, who fear a sudden influx of chareidim would compel them to leave.
CEO of Jay Engineering, Ilan Iluz, told Kikar Shabbos News "I appreciate the dignified manner of the demonstrators and even a representative on our behalf met with them. In a democratic state, I will fight for their right to continue to express their opinion. However, the right of the chareidim to buy apartments is no less than the right of the demonstrators. I am certain that in two years' time, both sides will be good neighbors and work towards a thriving Charish".
Yossi Mizrachi, who organized Friday's protest, told Kikar News "The protest is not against religious and chareidi people, but against a group of fanatics who threaten the character of the city".
(YWN Israel Desk – Jerusalem)