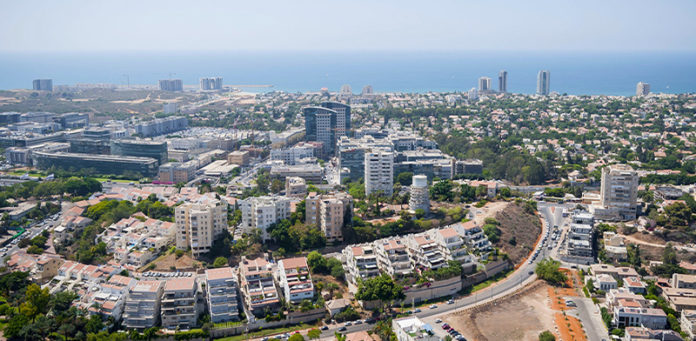 The kehilla of Jews from France living in Herzliya, which numbers about 300 families, are planning to congregate on Thursday, July 18, 2019, inside the area of the shul for an atzeres against the city's plans to remove the shul.
The kehilla has been working for months to get a permit for the shul, and this week, they received an eviction order instead.
The shul located at 90 Wingate Street in Herzliya, a number of years ago received a permit from the municipality changing its zoning categorization. However, in 2015, that permit expired and since then, a struggle has been ongoing between the secular residents living near the shul and the mispallalim of the shul and local French community leaders.
The shul also hosts shiurim and tefilos, along with events, and the mispallalim explain that they are constantly harassed by neighbors, with some expressing "we hate you because you are French." They explain Herzliya does not accept them as opposed to other cities where they have acclimated.
In the latest round of the machlokes, the French community has tried to persuade members of the local planning committee, which has voted to oust the shul, backed by Mayor Moshe Fadlon. At present, the eviction order remains, and the shul has but a few days to vacate the premises.
At present, Herzliya Councilman Elad Tzadikov and MK (Yahadut Hatorah) Uri Maklev are working to establish a dialogue between the sides in the hope of impacting a change of heard among the mayor and council.
Herzliya City Hall: "The city is working to absorb the immigrants from France on many levels. The shul has been operating in the community without a permit, for a long period of time. The request for a permit was denied and they have not met the necessary building and engineering requirements nor a solution for the [shul's surrounding] environment".
(YWN Israel Desk – Jerusalem)